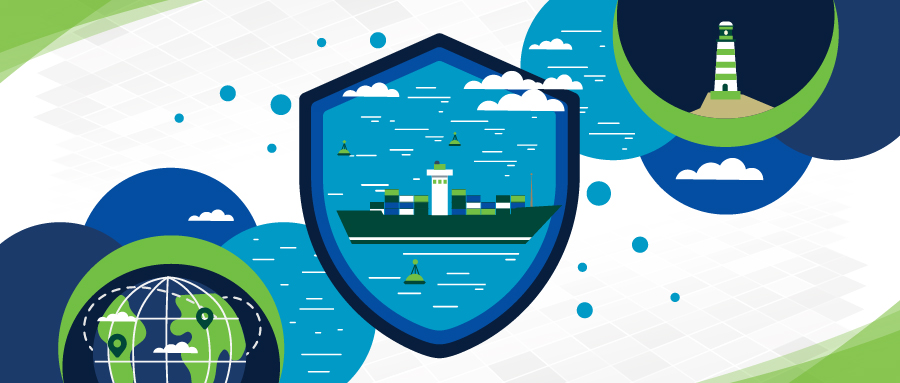 We proudly announce that NSFOCUS was again included in Gartner® Hype CycleTM for Smart City and Sustainability in China (2023) report1 in CPS Security.
"Cyber-physical systems (CPS) are engineered systems that orchestrate sensing, computation, control, networking and analytics to interact with the physical world (including humans). When secure, they enable safe, real-time, reliable, resilient and adaptable performance", according to the report, "The deployment of AI and IoT sensors technologies involve large amounts of personal and business data and represent an uncharted risk territory. This creates privacy concerns from citizens and partners who expect their data in good custody, and CPS security solutions are needed to ensure the data is well-protected or securely processed."
Take this opportunity, we'd like to introduce NSFOCUS's IoT security solution and Cloud security solution, and you are welcome to contact us at any time if you encounter challenges while building your security program.
NSFOCUS IoT Security Solution
IoT devices connected to the Internet are growing, especially in various large-scale industrial fields such as smart cities, smart transportation, smart health care, and smart communities. Compared with the traditional office network IT system, the IoT system is characterized by high-security level, large scale, many network branches, poor external access controllability, scattered geographical access of front-end equipment, and difficult human supervision, resulting in greater security risks for front-end equipment. How to ensure the whole-process controllability and full-time availability of IoT system, and prevent private connection, counterfeiting of network equipment, internal data leakage and other problems are important concerns in building IoT security systems.
NSFOCUS IoT Security Solution is a comprehensive solution formed by considering many factors, including device asset management, network access management, and network behavior management in view of the problems such as difficulties in IoT asset management and security surface expansion caused by ubiquitous IoT terminals, as well as the security risks such as illegal access, device counterfeiting, illegal access and data leakage.
According to the characteristics of IoT and security protection requirements, the comprehensive security capabilities of this solution include automatic detection of network-wide devices, real-time alerts of device faults, automatic vulnerability detection, automatic identification of security access, automatic analysis of network behaviors, automatic blocking of violations, automatic infrastructure management, digital watermarking, anti-screenshot, etc. It can be used for IoT asset management, terminal access management, illegal external connection detection, abnormal behavior detection, fault monitoring, O&M behavior audit, weak password and vulnerability detection, and data leakage prevention. This solution supports multi-level deployment and flexible scalability.
Driven by machine learning technology, this solution analyzes network behavior and automatically establishes a whitelist of network access to help users fully understand the behaviors occurring in the network. During analyzing and extracting network behaviors, it can effectively identify normal and abnormal network behaviors, send alerts, and block them, so that attackers cannot hide themselves. Through this technology, large amounts of IoT terminals and other network devices in the whole network can be discovered, managed and monitored; moreover, abnormal behaviors can be found through address analysis, behavior analysis and vulnerability scanning to block abnormal devices.
NSFOCUS Cloud Security Solution
With the advancement of digital transformation, the application of cloud computing technology has become the key for organizations to improve efficiency and innovate business. However, it also brings new challenges to cloud security. As a leader in cloud security, NSFOCUS provides innovative cloud security solutions for organizations to cope with the ever-evolving cyber security needs.
Escort Cloud Security Construction
With the wave of digitalization, more and more critical businesses and assets are migrating to the cloud. In this context, efficient and convenient cloud security construction becomes crucial. Cloud security has evolved into business-integrated security operation management, and its challenges are no longer limited to traditional border security protection. This requires cloud security vendors and cloud service providers to jointly build a cloud resource-based security control system to ensure security and compliance when migrating to the cloud.
Continue to Innovate and Break Security Boundaries
NSFOCUS cloud security solution can provide centralized cloud security management and cloud-native container security with native and systematic cloud security for government cloud, financial cloud, medical cloud and other fields.
Compliance for Security Controls and Data Protection
Compliance-driven has become a major trend in cloud security. NSFOCUS provides a variety of data security capabilities for protected targets at different stages to ensure the secure sharing and opening of government data. With a unified security management platform, users can select and use SaaS services for multiple data centers, monitor overall security status, control all security resources, and deliver security capabilities centrally. This solution greatly improves the user experience of multiple data centers.
Innovative Evolution for Full Life Cycle Security
"Not only cloud security, but also tools such as the Cloud Workload Protection Platform (CWPP), Cloud Security Posture Management (CSPM) and Cloud Native Application Protection Platform (CNAPP) are needed to protect enterprise cloud native applications (Related article: What is Cloud Native Security). The full life cycle of security protection from development to runtime is required." Adhering to this concept, NSFOCUS Cloud-native container security products adopt cloud native methods to solve the problem of cloud native application protection and provide comprehensive infrastructure security, image security, and runtime security. In addition, the product integrates cloud-native intrusion and attack simulation features to provide full life cycle security protection and risk assessment for cloud-native applications.
Continuous Improvement
NSFOCUS has a multi-level security monitoring system to continuously ensure the improvement of security operations, helping users to build cloud and on-premises collaboration operations centers and form a two-level (management and techniques) monitoring and alert system. With that, users can comprehensively monitor the government cloud and government systems, spot problems in time, alert and respond to security events quickly, so as to realize collaborative and adaptive protection of all parties involved. Moreover, the security operation system integrating people, technology, and processes allows users to take precautions to mitigate and reduce risks, quickly detect and deal with attacks during the event, and summarize security events afterward to continuously optimize smart city security.
Reference
[1] Gartner, Hype Cycle™ for Smart City and Sustainability in China, 2023,  Milly Xiang, Uko Tian, Kevin Ji, Published 20 July 2023, ID G00790987
Gartner® does not endorse any vendor, product or service depicted in its research publications, and does not advise technology users to select only those vendors with the highest ratings or other designation. Gartner research publications consist of the opinions of Gartner's research organization and should not be construed as statements of fact. Gartner disclaims all warranties, express or implied, with respect to this research, including any warranties of merchantability or fitness for a particular purpose.
GARTNER® and Hype Cycle are registered trademarks and service marks of Gartner, Inc. and/or its affiliates in the U.S. and internationally and are used herein with permission. All rights reserved.