NSFOCUS IBD is led by an experienced management team with a single goal: Customer Success.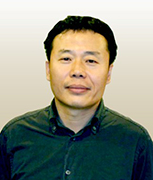 Jiye Shen
Co-founder and CEO
Jiye Shen is a seasoned global enterprise executive with 25 years of experience. He founded NSFOCUS with his partners in 2000, and has led the company to become a global leader in providing carrier-grade and enterprise-level network security solutions. He has built successful research and development teams that deliver world-class global threat intelligence to help customers maintain high levels of business operations and ensure their online business systems remain available. Prior to NSFOCUS, he held several executive-level positions with XinTech, Zhiy Technology and TianH Networks. Jiye earned his B.S. and EMBA in Tsinghua University.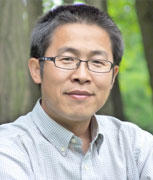 Dr. Richard Zhao
Chief Operating Officer, International Business
Dr. Richard Zhao has over 19 years of professional experience in telecom and network security, and is CISSP, ITIL, and BS7799 certified. Before joining NSFOCUS in Sept. 2009, he was the Director of Architect and Security Operations at Lenovo. Prior to Lenovo, he worked for Computer Associates as Principal Consultant in China from 2003 to 2006. From 2000 to 2003, he worked for iS-One as Chief Strategy Officer, responsible for R&D, security consulting service and more. From 1997 to 2000, he worked for China Telecom as the head of network security affairs. Dr. Zhao obtained his B.Sc., M.Sc. and Ph.D. degree from Peking University in 1991, 1994, and 1997 respectively, majoring in physics and electronics.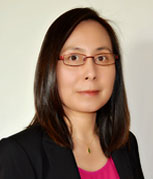 Lu Sun
Vice President, Finance
Lu Sun brings to NSFOCUS over 20 years of accounting, finance and sales operations experience, working in the trenches and in management, in pre-IPO and well-established high-technology companies in Semiconductor, Network Security and Software License & Cloud-based industries based in Silicon Valley and Shanghai. Prior companies include AMD-Spansion and FireEye where Lu worked in all aspects of accounting operations, financing analysis, forecasting, budget management and managed sales operations in APAC. Lu received her MBA degree from San Jose State University concentrating in Accounting and Finance and her law degree from Ningbo University specializing in Corporate law.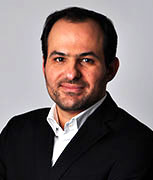 Andre Mello
Vice President of Sales, LATAM
Andre Mello has more than 16 years of IT and cyber security experience in strategic business development, marketing and sales activities in the Latin America & Caribbean markets. Prior to joining NSFOCUS, Andre was VP of Sales and Marketing for Agility Networks. Before that, he was Country Manager in Brazil for F5 Networks where he grew the business revenues in the region by 52% YoY during the 7 years he was responsible for operations. Andre also served in companies such as Movius Interactive Corporation, where he was the Sales Director for LATAM, Lotier International, as Managing Partner, and UPC Chello as Business Development Manager for Latin America. Andre received his MBA from the University of Sao Paulo (FIA/FEA), completed post-graduate courses in business at Sidney College, Australia, and earned a BS in Electrical Engineering from UNESP.