Real-time contextual awareness of both the local and global DDoS threat landscape
Analyze and visualize DDoS attack data
Incorporate NSFOCUS global DDoS data for added context
Improve your ability to adjust your DDoS mitigation strategy while under larger attacks
Assess the Threat from a DDoS Attacker
The Global Situation Dashboard delivers real-time awareness of the DDoS situation based on data received from the NSFOCUS Network Traffic Analyzer (NTA) or third-party data flow aggregators. ATM provides drilldown capability into countries from the world map providing a better view of attack sources and targets.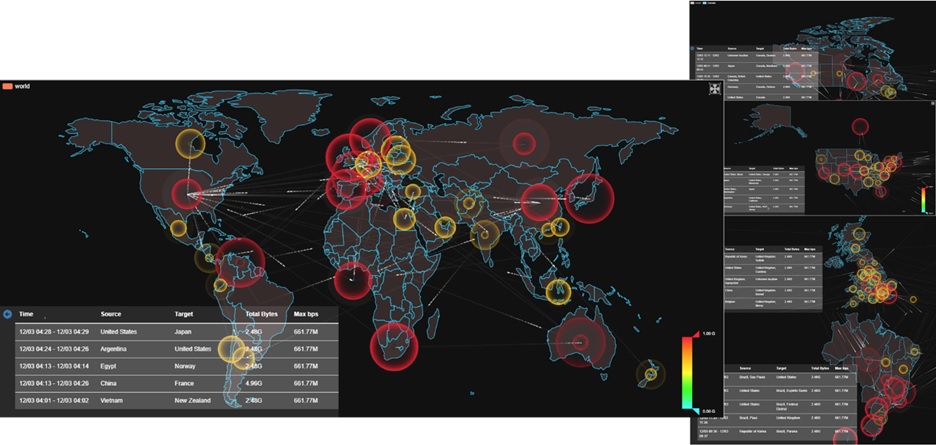 Current and historical DDoS attack data is available to provide better insight into the size and scope of DDoS attacks to the organization.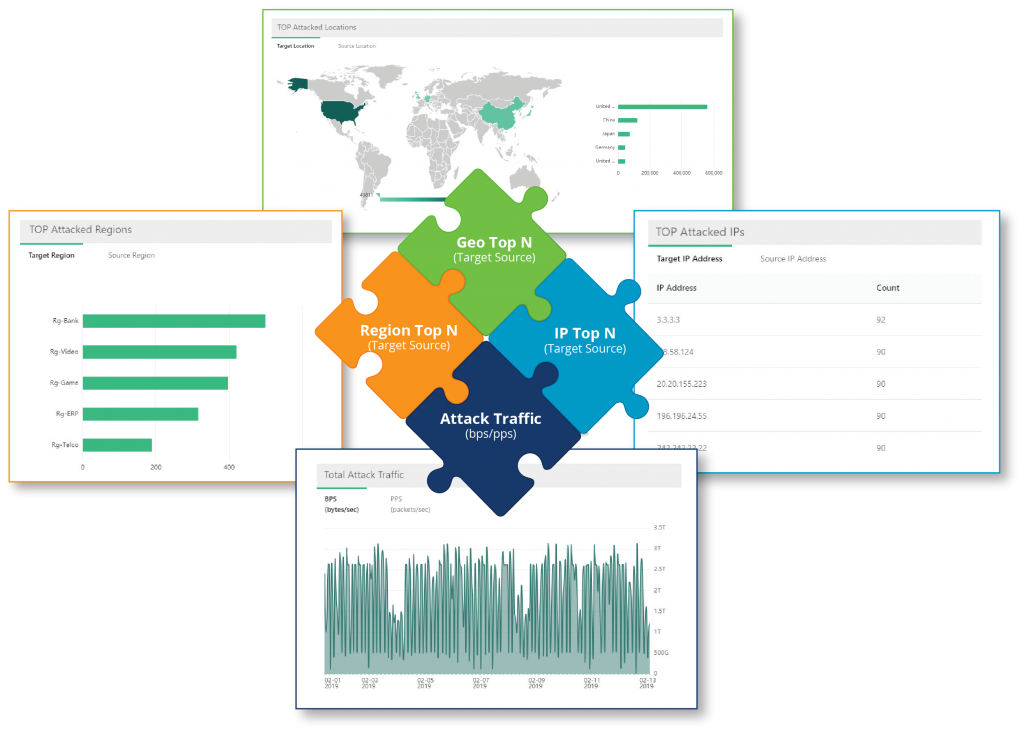 Features and Benefits
Real Time DDoS Situational Awareness
The NSFOCUS Attack Threat Monitor provides real-time contextual awareness of both the local and global DDoS threat landscape. This allows fine tuning of DDoS mitigation strategy on the fly.
They've been working on the IP Chain-Gang!
Identification of IP Chain-Gangs can provide early warning of further DDoS attacks. ATM will provide attack insights for organizations with the smallest internet footprint to multi-national businesses that own IP ranges all over the world.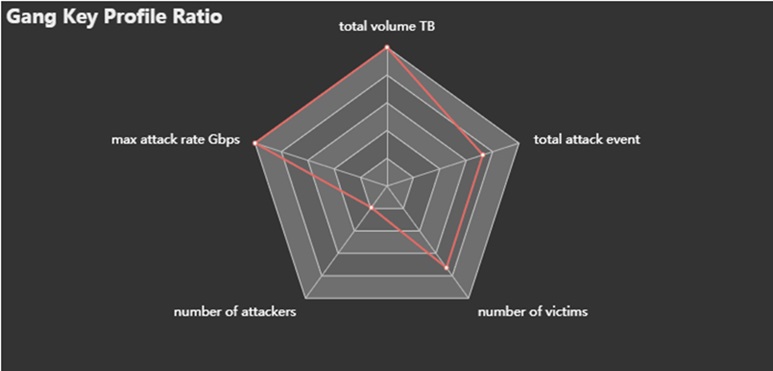 Reduce O&M Costs
NSFOCUS ATM not only identifies your DDoS risk on the internet, it can reduce O&M costs by increasing ROI by extending the life of ADS licenses and appliances. Leveraging award-winning NSFOCUS threat intelligence, blocklists can be created to stop traffic with no analysis needed. Traffic mitigated this way does not count towards license or appliance limits.
---