Founded in 2000, the NSFOCUS Security Labs (NSL) is an internationally-recognized cyber-security research and threat response center at the forefront of vulnerability assessment, threat detection and mitigation research.
NSL is an active contributor to the security community through cooperation with many other industry partners, universities, and research labs. The Lab is a formal member of the Cloud Security Alliance (CSA) and a regular participant in the Microsoft Active Protections Program (MAPP) and Google Vulnerability Reward Program (VRP). NSL is the only security research facility to win the Microsoft Mitigation Bypass Bounty for seven consecutive years (2013-2019).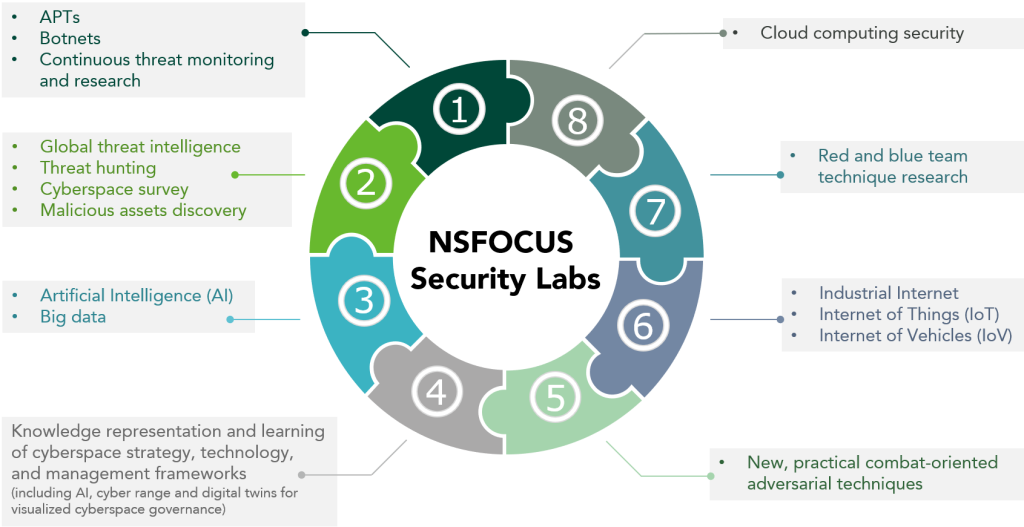 NSL maintains one of the world's largest vulnerability databases and regularly releases emergency and informational advisories. This information – along with research in many other areas including big data, cloud security, virtualization, network behavior analysis, threat perception, threat intelligence, situational awareness, and more – is frequently updated through the collection and analysis of real-world honeypots, honeynets, and participating managed services networks.