WHY Cloud-in-a-Box
Cloud security services are one of the fastest growing segments in the security market. There is especially a lot of demand for cloud security services at the local or regional level. However, building a cloud security service presents many challenges to local and regional service providers:
Creating a cloud service infrastructure can be very expensive; the initial cost of buying appliances, licenses, etc. can be prohibitive
Developing user friendly customer and administration portals are difficult and time consuming
In some cases, smaller providers lack datacenter capacity or even a security operations center capability
Smaller service providers lack experience for building security services, lacking the necessary resources and expertise to implement, manage and support cloud security services
WHAT IS Cloud-in-a-Box
CiaB includes all the parts necessary to build cloud security services. Think of CiaB as being analogous to those meal delivery services that provide all the prepared ingredients and directions on how to cook the meal, while you only need to provide the pans, stove, and oven. For CiaB, you provide connectivity and the virtual hosting environment. NSFOCUS provides:
Virtual security appliances
Virtual servers
Customer & provider cloud portals
Licenses
Training
Support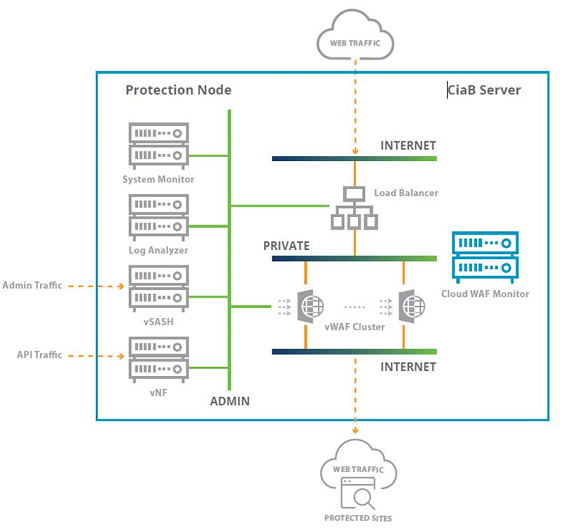 NSFOCUS has developed Cloud-in-a-Box specifically for local and regional service providers. CiaB allows providers to deploy cloud security services such WAF, web scanning and anti-DDoS with minimal expertise and upfront costs.
---