THANK YOU FOR YOUR INTEREST IN NSFOCUS REPORTS
Industrial Internet Security Trend Report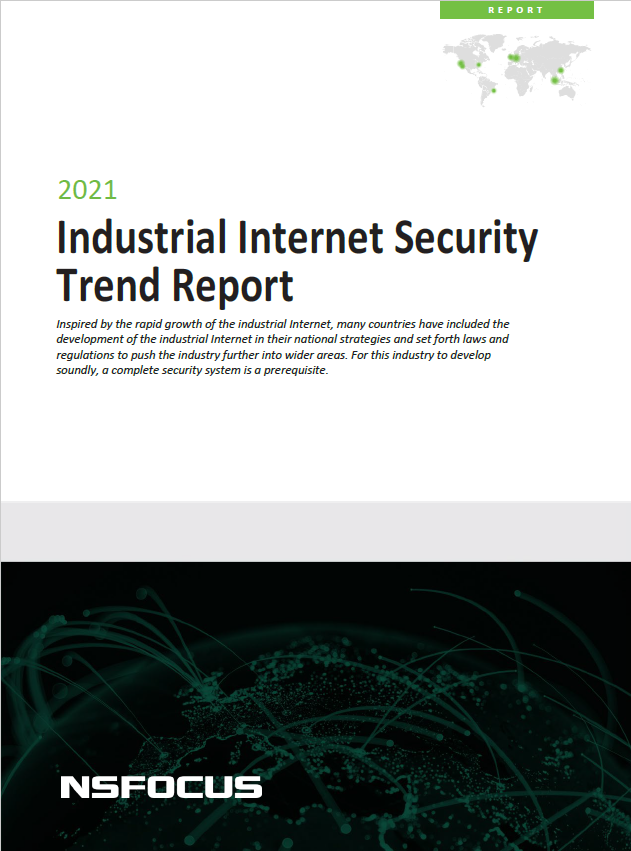 Key Findings of the report:
The number of exposed ICS assets was basically proportional to the industrial development of a country or region.
A significant majority (72%) of exposed assets were using the protocol MODBUS.
The number of ICS vulnerabilities is increasing year by year. Vulnerabilities in products of large vendors have attracted much attention. Vulnerabilities that have not yet provided patches or practical mitigation advice are more danger than others in published vulnerabilities.
Attacks affecting the operations of infrastructures are frequent. Ransomware is the most commonly used vector as attackers are becoming more aggressive.