THANK YOU FOR YOUR INTEREST IN NSFOCUS REPORTS
2022 Global DDoS Attack Landscape Report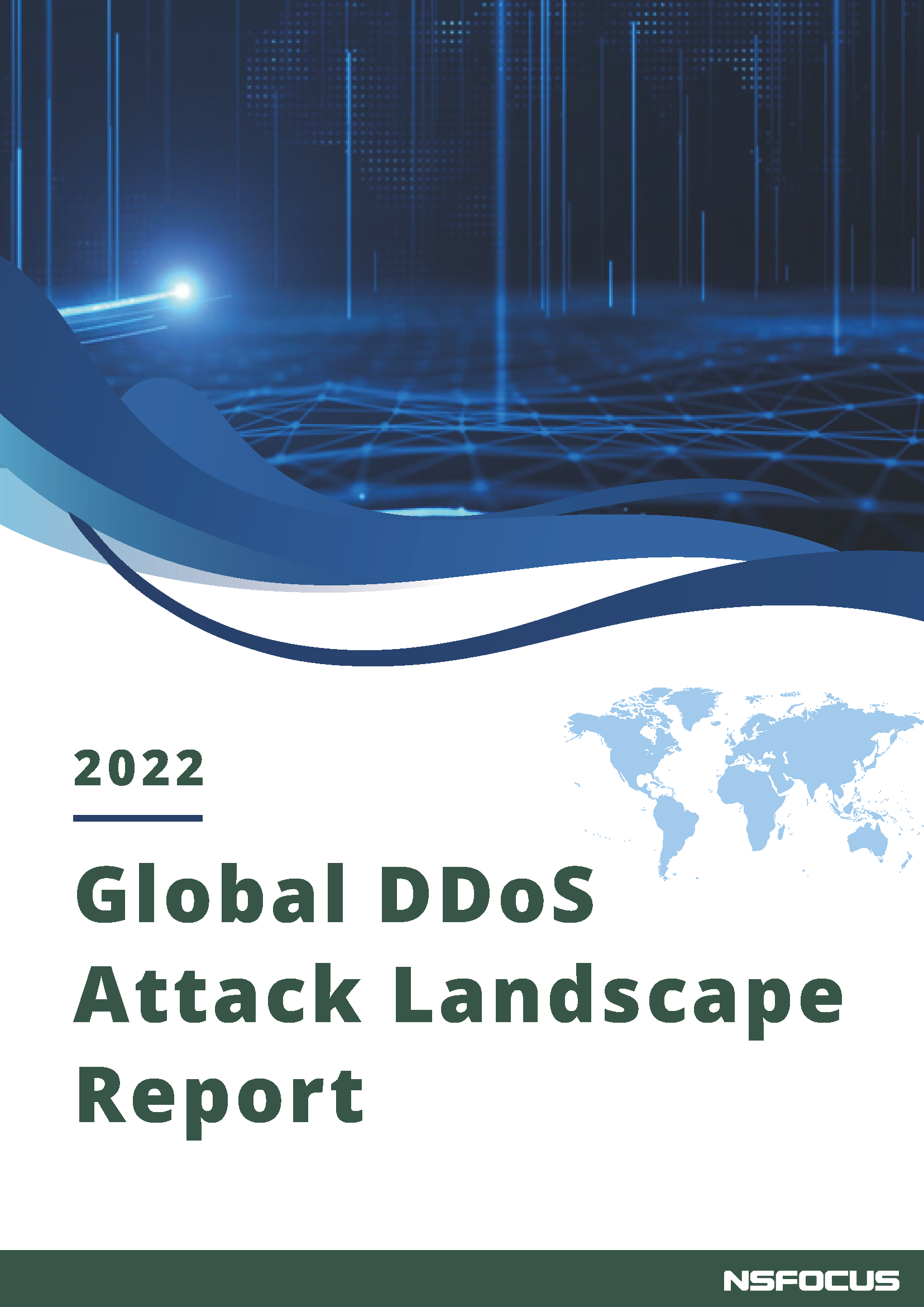 The DDoS attack landscape remains challenging. While organizations continue to explore new defense methods to protect against DDoS attacks proactively, attackers never stop creating sly and novel tactics to take down the target services easily. As an industry-leading leader in providing DDoS mitigation solutions, NSFOCUS release the DDoS Attack Landscape Report each year to help organizations to adapt their protection scheme quickly as attackers' preferences, attack methods and attack trend change. In the annual report this year, NSFOCUS shared many important findings on DDoS attacks observed and mitigated throughout 2022. Download a copy of the full report to learn more.


Key Findings:
In 2022, DDoS attacks increased by 273% YoY. DDoS threats have maintained sustained growth over the past four years.
DDoS attacks of 100 Gbps and larger increased by 50% YoY. One large-scale attack occurred every hour on average. The peak traffic in 6 months of the year exceeded 1 Tbps.
The UDP attack was the most popular vector for Terabit-level DDoS attacks. One-third were UDP reflection attacks, while the other two-thirds were non-reflection attacks.
In 2022, North America was the primary source of application-layer DDoS attacks. Peru was the country most targeted by application-layer DDoS attacks.
Southeast Asia remained a hot area of attack.
In 2022, DDoS attacks against critical information infrastructure increased. Threat actors had equipped the ability to exploit high-risk vulnerabilities to expand botnets for DDoS attacks. That would be a great threat to critical infrastructure.