Management Team
NSFOCUS IBD is led by an experienced management team with a single goal: customer success.
Allan Thompson
Chief Operating Officer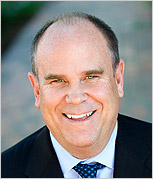 Allan is a seasoned global enterprise executive with 25 years of experience, 18 of which have been spent building the next generation of security solutions. Allan has depth of knowledge of every security layer, spanning anti-virus, network intrusion prevention, endpoint security, network data loss prevention, and cyber analytics. His professional career has given him the understanding regarding what are the key go to market ingredients for a successful outcome. Prior to NSFOCUS, Allan was EVP of Global Sales at Sideband Networks, EVP of Global Sales and Business Development at RedSeal Networks, and EVP Operations and Board Member at Dataguise. Previous executive positions at McAfee, Intruvert and Trend Micro have given him a solid grounding in a variety of security disciplines and markets. Allan received a B.S. in Business Administration from Pepperdine University.
Dr. Richard Zhao
Senior Vice President, Global Threat Research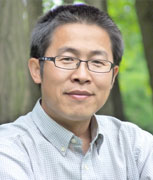 Dr. Richard Zhao has over 19 years of professional experience in telecom and network security, and is CISSP, ITIL, and BS7799 certified. In his role as SVP, Global Threat Research at NSFOCUS, he is responsible for leading the company's global threat intelligence strategy and teams. Before joining NSFOCUS in Sept. 2009, he was the Director of Architect and Security Operations at Lenovo. Prior to Lenovo, he worked for Computer Associates as Principal Consultant in China from 2003 to 2006. From 2000 to 2003, he worked for iS-One as Chief Strategy Officer, responsible for R&D, security consulting service and more. From 1997 to 2000, he worked for China Telecom as the head of network security affairs. Dr. Zhao obtained his B.Sc., M.Sc. and Ph.D. degree from Peking University in 1991, 1994, and 1997 respectively, majoring in physics and electronics.
Attley Ng
Senior Vice President and GM Asia/Pacific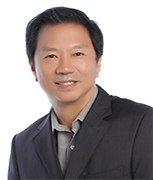 Based in Singapore, Attley is responsible for NSFOCUS IB in the Asia Pacific region, including sales, channel, services and strategies in support of the company's growing business throughout the region. Attley has spent more than a decade in the cyber security space focusing on the enterprise and telecommunication sectors, having worked with some of the largest technology leaders. Prior to NSFOCUS IB, he held several executive-level positions with Tenable Security, Arbor Networks, Enterasys Networks, Lucent and AT & T Technologies. Attley has completed the Harvard University Executive Program for Global Leadership, and holds a Degree in Computer Science and Mathematics from the University of Minnesota.
Aftab Afzal
Senior Vice President and GM EMEA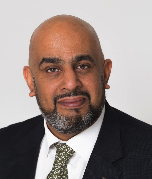 Aftab Afzal has over 15 years of experience in building channels and sales ecosystems throughout EMEA by helping clients and partners successfully navigate the challenges and risks they face from today's cyber threats. Aftab was most recently at Akamai Technologies, where he was Sales Director for Southern Europe and Emerging Markets. Prior to that he spent nearly five years in successively higher sales positions including VP of Sales for the same regions at Prolexic Technologies. Earlier in his career, he held senior sales positions at ProVangel Ltd., a Value Added Distributor; Mirapoint, where he was Strategic Development Director, EMEA; and security specialist Kaspersky Lab UK. Aftab is a graduate of Brunel University London.
Jason Yuan
Vice President, Product Management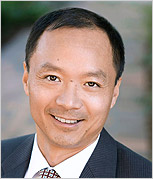 Jason Yuan is a seasoned executive in product management, business development, sales management and marketing. He has more than 20 years of experience in security, networking, cloud and enterprise software. Before joining NSFOCUS, he was the senior director of product management for Symantec, responsible for offering strategy in China, including enterprise security, storage and consumer business units. He was also a product line executive for McAfee (Intel), where he grew its network security business in China more than 300% within four years. Before that, he was responsible for strategic product management and business development for McAfee in Silicon Valley. Jason also served in companies such as Check Point, Skybox Security and RedCreek/SonicWall. Jason receives his MBA from Santa Clara University and his BS in Electrical Engineering from UCLA.
Alex Cruz Farmer
Vice President, Cloud Services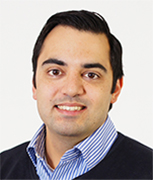 Alex has more than a decade of senior experience in a multitude of verticals, including media, gaming, construction and enterprise delivering network, cloud and data center strategies. With his wealth of experience, he is considered an industry expert and has sat on the judging panel for the prestigious Internet Service Providers Awards, based in the UK. Prior to NSFOCUS, Alex was Technical Director for one of the largest metro Ethernet service providers in the UK, C4L, where he owned the cloud, connectivity and voice strategies. Alex will be utilizing these skills to build the strategy for managed services, and delivering NSFOCUS technologies to the cloud.
Morty Frey
Vice President, Customer Success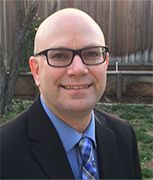 Morty Frey brings more than sixteen years of valuable management experience in the semiconductor, solar and enterprise security software industries to his role at NSFOCUS. Before joining the company, he was the Director of Global Technical Support for ArcSight at Hewlett Packard Enterprise where he and his team helped major corporations worldwide navigate the evolving threat landscape and quickly resolve their critical security challenges. Prior to Hewlett Packard Enterprise, Morty was the Senior Manager of Global Operations at Applied Materials for the Solar Division and Product Support Engineering Manager for the Cleaner Division at Lam Research and the CMP Product at Applied Materials. Morty received his degree in business from California Polytechnic State University, San Luis Obispo.
Lu Sun
Vice President, Finance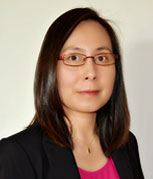 Lu Sun brings to NSFOCUS over 20 years of accounting, finance and sales operations experience, working in the trenches and in management, in pre-IPO and well-established high-technology companies in Semiconductor, Network Security and Software License & Cloud-based industries based in Silicon Valley and Shanghai. Prior companies include AMD-Spansion and FireEye where Lu worked in all aspects of accounting operations, financing analysis, forecasting, budget management and managed sales operations in APAC. Lu received her MBA degree from San Jose State University concentrating in Accounting and Finance and her law degree from Ningbo University specializing in Corporate law.
Lin Xu
Vice President of Engineering, IB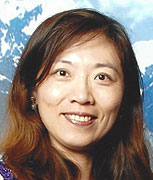 Lin Xu brings more than 17 years expertise in software development with a focus on cloud and network security. She has worked at IBM and cutting edge Silicon Valley start-ups who either IPO'd or were acquired by industry leaders. Prior to joining NSFOCUS, Lin was Senior Manager, Software Development at Palo Alto Networks. During her 6 year tenure with Palo Alto Networks, she developed products from conception to release before and after their 2012 IPO. She was a Senior Software Engineer at Quova (acquired by Neustar in 2010), a Staff Software Engineer of enterprise software development at IBM, and a Senior Software Engineer with Symantec/Recourse Technologies (acquired by Symantec in 2002). Lin graduated from Stanford University with a Master's degree in Computer Science. She earned her B.S. from Tsinghua University, majoring in Automation and minoring in Industrial Engineering
Andre Mello
Vice President of Sales, LATAM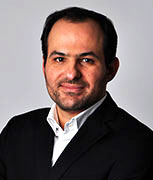 Andre Mello has more than 16 years of IT and cyber security experience in strategic business development, marketing and sales activities in the Latin America & Caribbean markets. Prior to joining NSFOCUS, Andre was VP of Sales and Marketing for Agility Networks. Before that, he was Country Manager in Brazil for F5 Networks where he grew the business revenues in the region by 52% YoY during the 7 years he was responsible for operations. Andre also served in companies such as Movius Interactive Corporation, where he was the Sales Director for LATAM, Lotier International, as Managing Partner, and UPC Chello as Business Development Manager for Latin America. Andre received his MBA from the University of Sao Paulo (FIA/FEA), completed post-graduate courses in business at Sidney College, Australia, and earned a BS in Electrical Engineering from UNESP.
Paula Mayer Knaub
Sr. Director of Global Field Marketing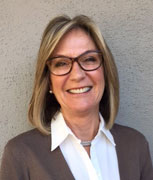 Paula brings more than 20 years of experience driving marketing strategy and programs in start-up and established high-tech companies, with the last 10 years focused on the InfoSec industry. Prior to joining NSFOCUS, Paula spent four years at FireEye, most recently as Sr. Director of Field Marketing, where she built and led the team responsible for creating awareness, lead generation, and pipeline development programs for the Americas enterprise and government sales teams. Before FireEye, she was at McAfee/Intel Security where she managed global programs and marketing communications for the enterprise endpoint security business. She has held similar roles at LogLogic, Nevis Networks, and PGP. Paula completed the marketing communications professional studies program at San Jose State University.