Blog
By: Stephen Gates, Chief Research Intelligence Analyst, NSFOCUS
Cyber extortion and attacks can take many forms – from ransomware to DDoS shakedowns and data-dump blackmail, organizations all over the globe have been directly impacted by these campaigns in 2016. This year we saw the first DDoS attack exceeding 1Tbps in size and the proliferation of attacks by IoT botnets, among countless other new methods that hackers have perfected to gain entry into organizations and disrupt day-to-day business. If you thought 2016 was bad, you can expect 2017 to be even worse as sophisticated hackers set their sights on bigger targets and continue to evolve their practices. (more…)
By: Dr. Richard Zhao, SVP of Global Threat Research, NSFOCUS
In September 2016, prominent world leaders representing the top 20 global economies gathered together in Hangzhou, China to kick off the 11th meeting of Group of Twenty (G20). This year marked the first time that the event was hosted in China and as a result, securing the Summit's cyber assets and associated networks quickly became a top priority. To protect the world's most visible heads of state from an increasing number of sophisticated hackers, there was a clear choice for the company that could handle the daunting task. (more…)
By: Anil Nandigam, Sr. Director, Product Marketing, NSFOCUS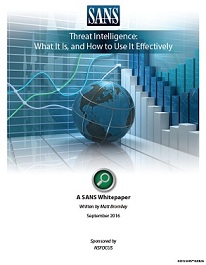 In today's cyber landscape, decision makers constantly question the value of their security investments, asking whether each dollar is helping secure the business. Meanwhile, cyber attackers are growing smarter and more capable every day. Today's security teams often find themselves falling behind, left to analyze artifacts from the past to try to determine the future. As organizations work to bridge this gap, threat intelligence (TI) is growing in popularity, usefulness and applicability. In its simplest form, TI is the process of understanding the threats to an organization based on available data points. (more…)
Author: Stephen Gates, Chief Research Intelligence Analyst, NSFOCUS Over the last year, the cybersecurity industry has been abuzz about this new thing called "threat intelligence". However, threat intelligence (intel) as a whole is not really that new. Threat intel was probably used in every military-like campaign going back to the rise of the great civilizations […]
Author: Stephen Gates, Chief Research Intelligence Analyst, NSFOCUS One of the things that amazes me the most is how the general population lacks a firm understanding of the cyber threats they face daily. Since few people outside of security circles have actually been trained in cyber security, the general lack of knowledge pertaining to cyber-attacks […]
Track: General Security Author: Stephen Gates, Chief Research Intelligence Analyst, NSFOCUS In my travels around the globe, I am often asked what strides an organization should take in order to measurably reduce their exposure to cyber threat actors, and their relentless cyber-attacks. Deploying the right security technologies obviously makes good sense. However, no matter how much […]
Track: General Security
Author: Stephen Gates, Chief Research Intelligence Analyst, NSFOCUS
According to report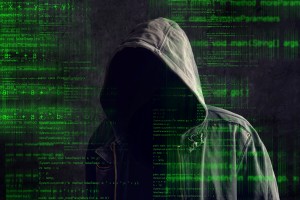 s, the famous hacker collective known around the world as Anonymous is back at it again.  Icarus is the name of their latest operation, which began in the first few days of May.
When I first heard about the latest name for their operation, I remembered Icarus from my mythology class, senior year of high school. Although I remembered the name, I could not recollect the story about Icarus. Thank goodness for the Internet.  (more…)
Track:  Technical
Author: Martin Stone, Principal Sales Engineer, NSFOCUS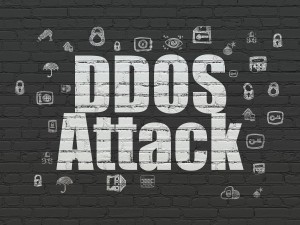 If you've ever seen portrayals of DDoS attacks in TV and movies, they might seem like scary, mysterious attacks, launched by elite hackers, against which there is no protection. Nothing could be farther from the truth.  DDoS is one of the simplest and easiest ways to attack an online system, within reach of almost anyone with a little information and a little money. Fortunately, these attacks are also easy to defend against if you're prepared and have the right equipment in place. Here are a few of the most popular DDoS attacks that have evolved over time and are still in use today: (more…)
Author: Stephen Gates, Chief Research Intelligence Analyst, NSFOCUS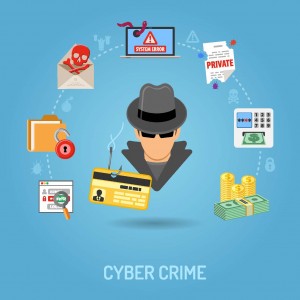 In an earlier blog post I described some of the threat actors and the motivations that often fuel DDoS attacks.
Continuing with this theme, another prominent motivation reared its ugly head in the late 2000s.  Cyber hacktivism, as it is called today, is still one of the most observed motivations for DDoS attacks.  People who claim to have a substantiated reason for launching attacks, based upon their personal, social, moral, or political agenda, launch attacks daily against a host of helpless victims.  The reasons behind the attacks can be based on just about anything that someone doesn't like.  One recent example was an attack on Nissan from a group protesting Japan's stance and policies with respect to Marine life. (more…)
Author: Stephen Gates, Chief Research Intelligence Analyst, NSFOCUS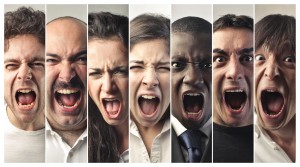 Most people know that launching a DDoS attack is illegal in just about every country in the world. However, breaking the law or the penalties that go along with it, have not slowed the growth or frequency of DDoS attacks.  Most companies who track DDoS attacks globally, all report the problem is growing, day-by-day. Just about every organization connected to the Internet is concerned about this cyber attack vector, and the motivations for these attacks vary widely.  (more…)