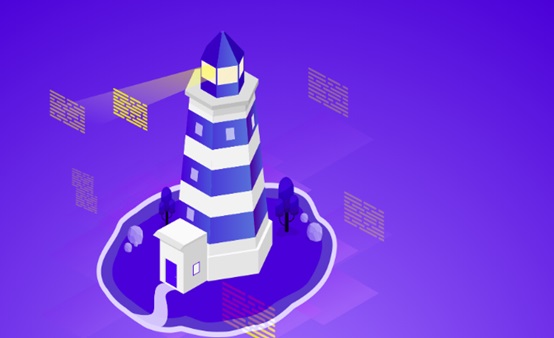 Overview
Today, VMware released five vulnerabilities for Harbor Container Registry, including two officially classified as critical vulnerabilities (CVE-2019-19025, CVE-2019-19023), and two high-risk vulnerabilities (CVE-2019-19029, CVE- 2019-19026), and a medium-risk vulnerability (CVE-2019-3990).
Harbor is an open-source image management project that extends the open-source Docker Distribution by adding features usually required by users, such as security, identity, and management.
CVE-2019-19025: Cross-Site Request Forgery (CSRF) vulnerability. The Harbor web interface does not implement a protection mechanism against CSRF. By attracting an authenticated user to a previously prepared third-party website, a third party can perform any operations on the platform in the context of the authenticated user or administrator.
CVE-2019-19023: privilege escalation vulnerability. This vulnerability allows ordinary users to modify the email address of a specific user through API calls to gain privileges of the administrator account. The vulnerability stems from the fact that the Harbor API does not place appropriate permission restrictions on API requests that modify email addresses.
CVE-2019-19029: SQL injection through user groups. Users with project management functions can read confidential information from the underlying database or elevate privileges via SQL injection.
CVE-2019-19026: SQL injection through project quotas. A SQL injection vulnerability exists in the quotas section of the Harbor API. An authenticated administrator can send a specially crafted SQL payload via the GET parameter sort to extract sensitive information from the database.
CVE-2019-3990: A user enumeration vulnerability. This vulnerability exists in the "/users" API endpoint. This endpoint should be restricted to administrators only. However, this restriction can be bypassed. Non-administrator users (such as those created via self-registration) can list all user names and user IDs and confirm the email address associated with a user name by sending a GET request to /api/users/search.
Affected and Fixed Versions
| | | |
| --- | --- | --- |
| CVE ID | Affected Version | Fixed Version |
| CVE-2019-19025 | 1.7.*, 1.8.*, 1.9.* | 1.8.6, 1.9.3 |
| CVE-2019-19023 | 1.7.*, 1.8.*, 1.9.* | 1.8.6, 1.9.3 |
| CVE-2019-19029 | 1.7.*, 1.8.*, 1.9.* | 1.8.6, 1.9.3 |
| CVE-2019-19026 | 1.7.*, 1.8.*, 1.9.* | 1.8.6, 1.9.3 |
| CVE-2019-3990 | 1.7.*, 1.8.*, 1.9.0, 1.9.1 | 1.8.6, 1.9.3 |
Security Recommendations
VMware has provided the latest versions that have the above vulnerabilities fixed. Affected users are advised to download updates as soon as possible from the following addresses for risk prevention:
Reference link:
https://github.com/goharbor/harbor/security/advisories/GHSA-gcqm-v682-ccw6
https://github.com/goharbor/harbor/security/advisories/GHSA-3868-7c5x-4827
https://github.com/goharbor/harbor/security/advisories/GHSA-qcfv-8v29-469w
https://github.com/goharbor/harbor/security/advisories/GHSA-rh89-vvrg-fg64
https://github.com/goharbor/harbor/security/advisories/GHSA-6qj9-33j4-rvhg
Download link:
https://github.com/goharbor/harbor/releases
Statement
This advisory is only used to describe a potential risk. NSFOCUS does not provide any commitment or promise on this advisory. NSFOCUS and the author will not bear any liability for any direct and/or indirect consequences and losses caused by transmitting and/or using this advisory. NSFOCUS reserves all the rights to modify and interpret this advisory. Please include this statement paragraph when reproducing or transferring this advisory. Do not modify this advisory, add/delete any information to/from it, or use this advisory for commercial purposes without permission from NSFOCUS.
About NSFOCUS
NSFOCUS, Inc., a global network and cyber security leader, protects enterprises and carriers from advanced cyber attacks. The company's Intelligent Hybrid Security strategy utilizes both cloud and on-premises security platforms, built on a foundation of real-time global threat intelligence, to provide multi-layered, unified and dynamic protection against advanced cyber attacks.
NSFOCUS works with Fortune Global 500 companies, including four of the world's five largest financial institutions, organizations in insurance, retail, healthcare, critical infrastructure industries as well as government agencies. NSFOCUS has technology and channel partners in more than 60 countries, is a member of both the Microsoft Active Protections Program (MAPP), and the Cloud Security Alliance (CSA).
A wholly owned subsidiary of NSFOCUS Information Technology Co. Ltd., the company has operations in the Americas, Europe, the Middle East and Asia Pacific.