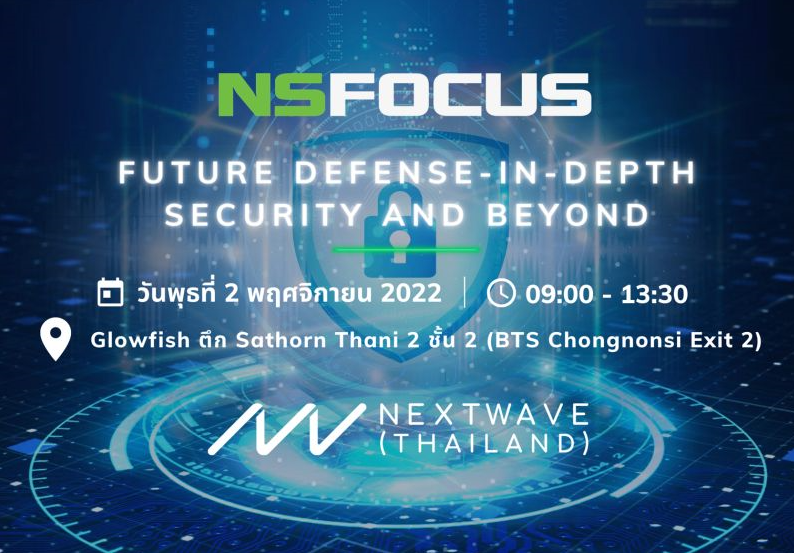 Wednesday 2 Nov 2022 at Glowfish
Together with Nextwave, NSFOCUS held the partner event Future Defense-in-Depth Security and Beyond.
Apart from Anti-Distributed Denial of Service System (ADS) that NSFOCUS has experience for over 20 years, other Defense Security also have been developed to meet the needs of customers for both On-Prems, Cloud and Hybrid Security.
Due to DDoS Attack Development Tendency, Hybrid Anti-DDoS Solution is able to block the attacks on corporate infrastructure to minimize the damage from discontinued operation.
Moreover, we also discussed about Web Application Security and Next Generation Intrusion Prevention System (NGIPS) that can protect customers organization from Advanced Threat such as Web Threat, Malware, Botnet etc.