A Revolutionary Security Architecture Empowers ISPs, MSSPs and Hosting Providers To Deliver SOC-as-a-Service To Customers
Santa Clara, Calif. April 26, 2023 – NSFOCUS, a leading provider of network security solutions and services, is proud to announce the launch of NSFOCUS T-ONE CLOUD, a cutting-edge security architecture designed specifically for Internet Service Providers (ISPs), Managed Security Service Providers (MSSPs) and hosting providers at the RSAC 2023.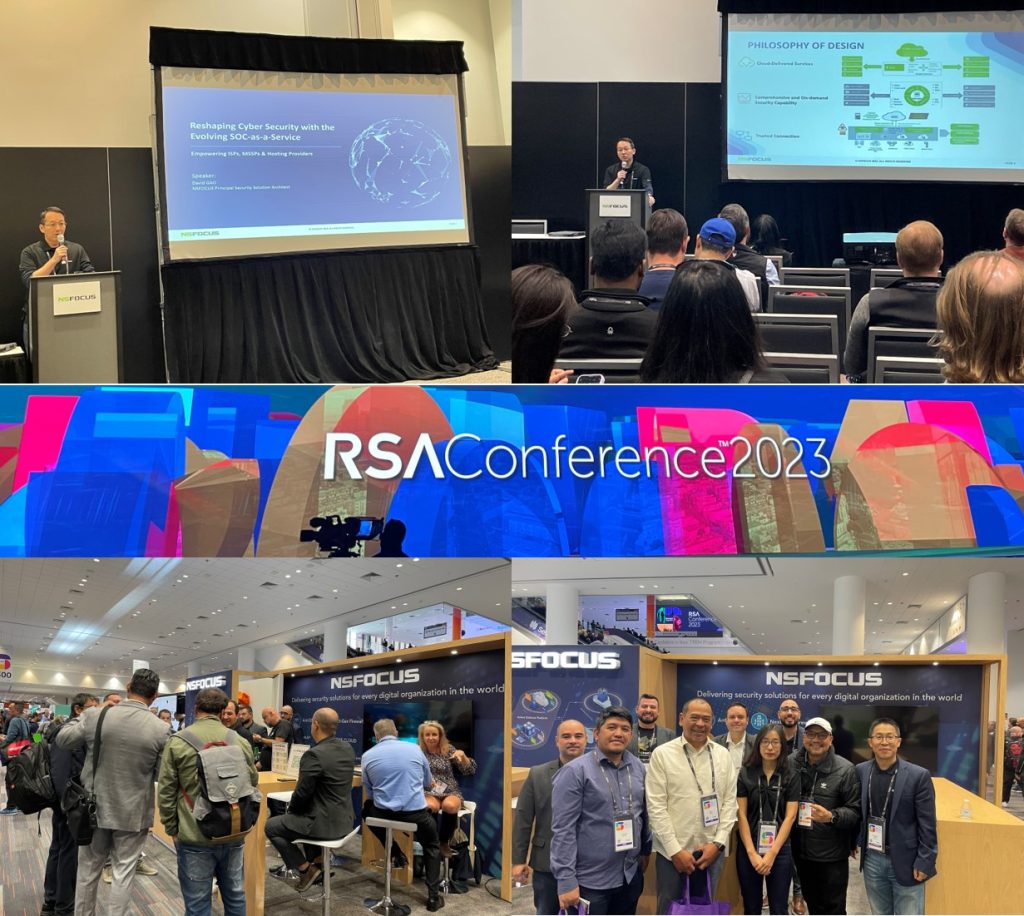 T-ONE CLOUD allows ISPs, MSSPs and hosting providers to build their own Security Operations Center (SOC) as a Service, providing enterprise customers with unparalleled protection against cyber threats. With T-ONE CLOUD, they can offer their customers a comprehensive and customizable security solution that meets their unique needs.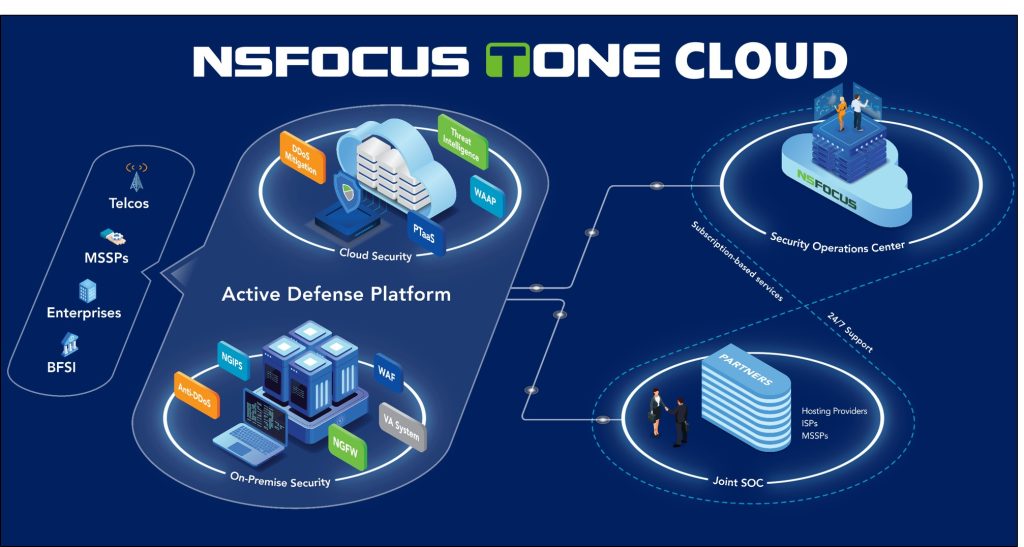 Joint Security Operations Center
T-ONE CLOUD aims to use cloud-based security operations to reshape security architecture and deliver elastic, agile and closed-loop security capabilities to customers.
With T-ONE CLOUD, ISPs, MSSPs and hosting providers can offer Product as a Service, Operations as a Service and Dedicated Services to the market. T-ONE CLOUD integrates NSFOCUS's leading security products and services, such as Firewall as a Service, Web Application Protection as a Service, Threat Detection & Analysis as a Service, Vulnerability Assessment & Penetration Testing as a Service, and comprehensive incident response. It provides ISPs, MSSPs and hosting providers with a unified security management console, flexible deployment options, and scalable and elastic architecture for easy start. With T-ONE CLOUD, ISPs, MSSPs and hosting providers can deliver end-to-end security solutions to their customers, from asset discovery and protection, threat detection and response, to compliance and reporting. T-ONE CLOUD helps them reduce operational costs, improve service quality and efficiency, and enhance customer satisfaction and loyalty.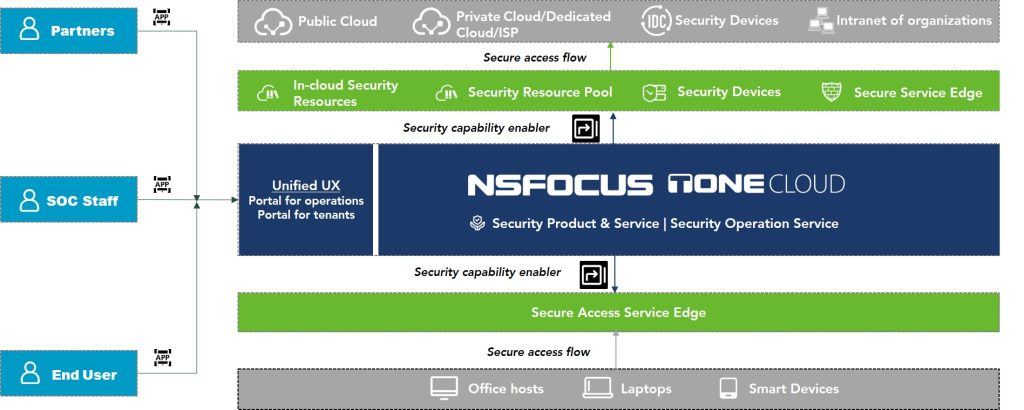 T-ONE CLOUD Architecture
"T-ONE CLOUD is designed to empower ISPs, MSSPs and hosting providers with the best-in-class security capabilities and the most advanced cloud technology," said Dr. Richard Zhao, COO of NSFOCUS, "T-ONE CLOUD enables them to enhance their security services portfolio and offer customized and differentiated security services to their customers, while leveraging NSFOCUS's expertise and experience in cyber security."

Cloud-Delivered Services