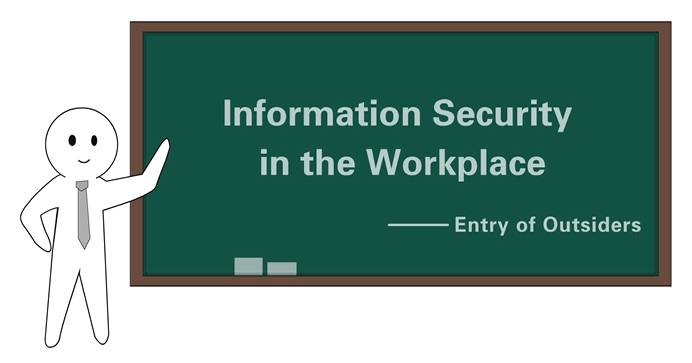 With the advancement of IT-based transformation and the rapid development of IT, various network technologies have seen more extensive and profound applications, along with which come a multitude of cyber security issues. Come to find out what information security issues you should beware of in the workplace.
Security Tips
Handle incoming and outgoing packages outside the gate of the company.
Guests must register at the reception desk and should be escorted by an employee  in the course of the vistit.
Be wary of outsiders following you to the gate of the company.
If the door won't close by itself, shut it after you come in.