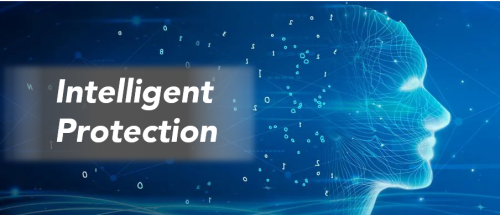 ChatGPT is like a bomb in the Artificial Intelligence (AI) world, causing vibrations that have gradually spread to various industries. Against the backdrop of the widespread application of AI, why can ChatGPT still stand out and become the new top stream of popular discussion? After analyzing the core of ChatGPT, it is not difficult to find that as a chat robot program, ChatGPT is far from just a chat robot.The best features are a generative AI model and a powerful experience base. Through absorbing feedback for continuous training and learning, the experience base is continuously enriched and optimized to provide more and more satisfactory answers, which is what we call "intelligence".
When faced with the high entry threshold of DDoS defense, now you may turn to ChatGPT and ask: How to achieve online initialization after having the security device deployed for the first time? How to respond to DDoS attacks? Well, instead of asking ChatGPT, there is a better and straight approach: hand it over to the Intelligent Protection.
Like the ChatGPT, The Intelligent Protection designed in NSFOCUS Anti-DDoS solution has a powerful traffic self-learning model and a rich expert experience base, too. It provides customers with managed operations and maintenance, achieving zero configuration for go-live and automatic policy tuning, making customers worry-free to use.
The Intelligent Protection can be considered as the automated driving system for DDoS attack protection. When attackers launch DDoS attacks to paralyze the target business, the Intelligent Protection can learn the characteristics of attack traffic and verify the protection effect, thereby adjusting and optimizing security policies on NSFOCUS ADS. In addition to optimizing DDoS mitigation policies, the Intelligent Protection also has an expert policy library that can be used to regularize attack and defense practices. Combined with traffic characteristics learned from customer business, it can achieve fully automated initial configuration, automated optimization, business traffic modeling, and protection effect analysis.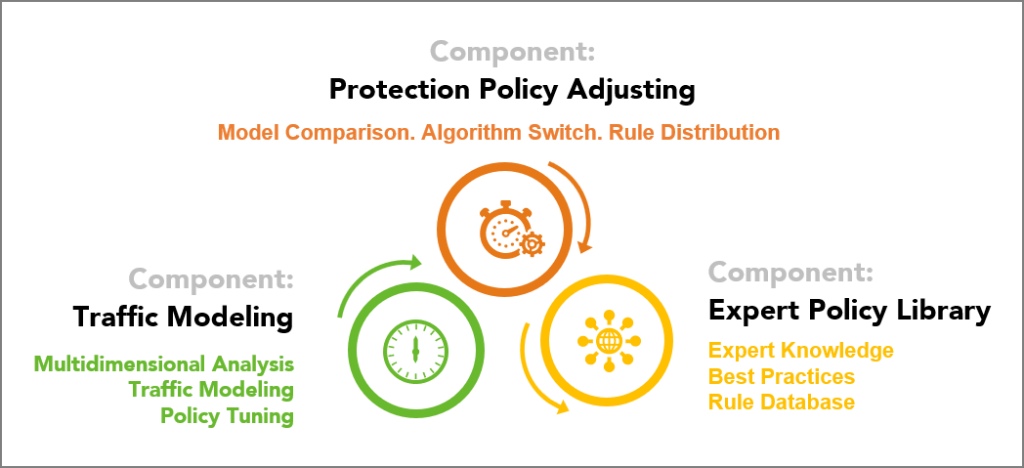 With the power of AI technology, we continuously optimize the intelligent protection system on the following capabilities:
Prompt analysis of network traffic
Utilize machine learning algorithms to analyze data and quickly identify abnormal traffic.
Automatic policy adjustment and optimization
By collecting data and identifying attacks, AI adjusts protection policies and algorithms automatically.
By detecting traffic characteristics and helping users take protective measures in advance, AI technology has been used to achieve true intelligence.
With the Intelligent Protection, you don't need to capture packets manually. The Intelligent Protection will do it for you, promptly analyzing traffic distribution and extracting effective protection rules after DDoS attacks occur. You can rest assured that the protection policies won't affect your intended business traffic. The Intelligent Protection provides one-stop operations, from go-live to emergency, making DDoS mitigation simple and smart. There are also two modes of intelligent protection for users to choose from. One is automatically managed DDoS protection, and the other is intelligent manual guidance.

The emergence of ChatGPT marks a new stage in the development of artificial intelligence, and the use of intelligent protection also marks the next new era of DDoS mitigation. Prompt defense, real-time response, intelligent parameter adjustment, and managed operation and maintenance are features and essentials for DDoS mitigation. Contact us at any time if you have any questions or need assistance with DDoS protection.