A Secure Sockets Layer (SSL) certificate is digitally signed and issued by a trusted certificate authority (CA) to an organization for authentication of server identities and encryption of data in transit. Therefore, SSL certificates can protect user privacy and information security. For a website with an SSL certificate issued by a CA, the browser marks it as a secure one. When we access such a website, we can see a padlock icon next to the Uniform Resource Locator (URL) that begins with "https" rather than "http" in the address bar. This can effectively prevent users from opening a phishing website unknowingly.
NSFOCUS ADS uses a self-signed SSL certificate by default. It allows users to import an SSL certificate to replace the current one. After the certificate is successfully imported, the system automatically restarts the web server to make the new certificate take effect.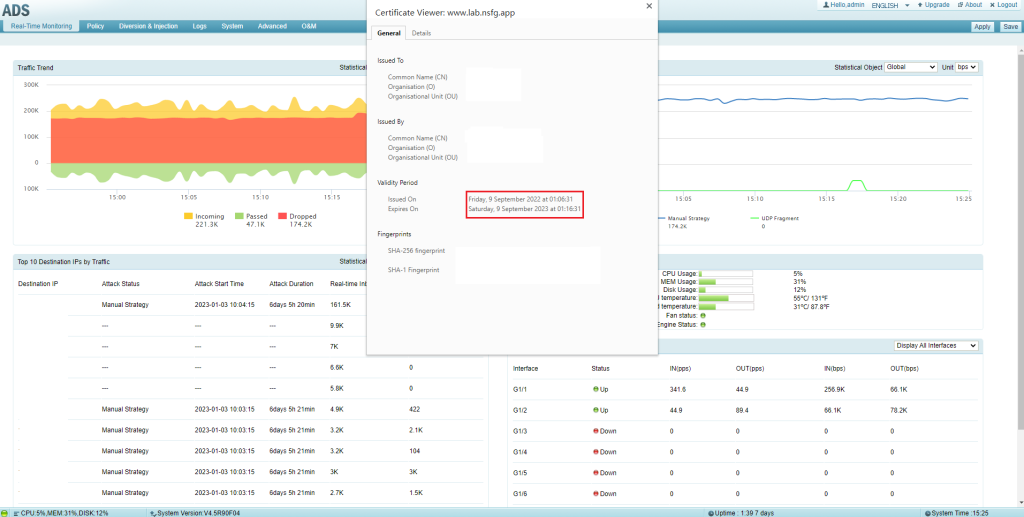 To import an SSL certificate, follow these steps:
1. Choose System > Others > SSL Certificate Import.
2. Browse respectively to the SSL certificate file and private key file and then click Import to import the SSL certificate. If a password is set for the private key of the SSL certificate to be imported, type the correct password in Key Password before the certificate import.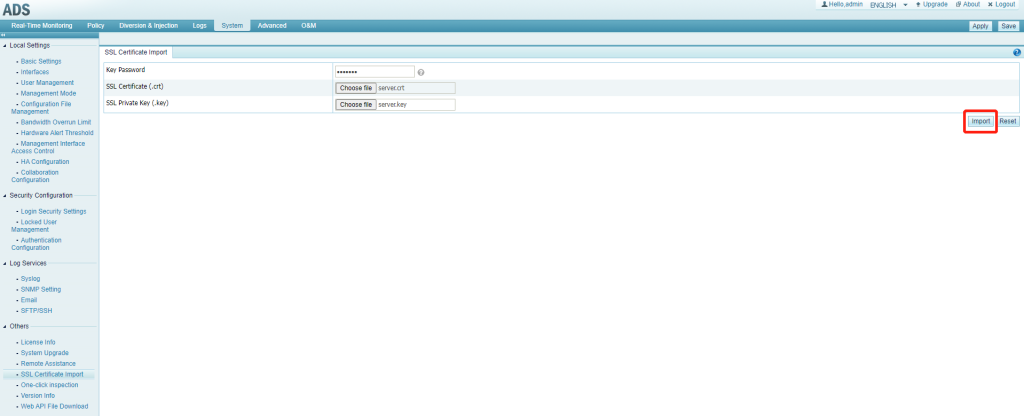 3. After the web server is restarted, refresh the page to view the new SSL certificate.