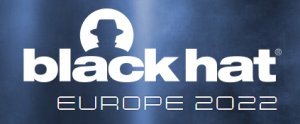 Gao Jian at NSFOCUS Security Labs was invited to speak at the Black Hat 2022 Europe held at ExCel London, United Kindom from December 5 to 8, 2022.
Gao Jian specializes in industrial control system security, focusing on PLC and SCADA vulnerability exploitation and ICS security enhancement. He has helped many vendors, including Siemens, Codesys, Schneider, and ABB, to discover vulnerabilities and potential risks, and delivered more than 20 CVEs (Common Vulnerabilities and Exposures) to cve.org. He has previously spoken at HITB AMS/SIN, HITCON, ICS Cybersecurity Conference, and Shanghai Security Developers Summit.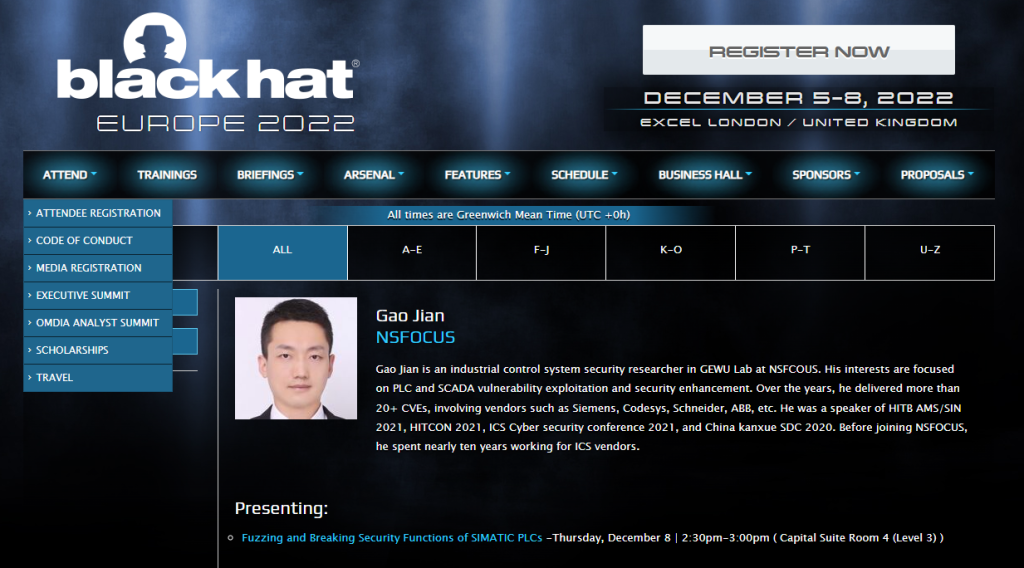 The briefing topic Mr. Gao will share is Fuzzing and Breaking Security Functions of SIMATIC PLCs. It will take place on Thursday, December 8, from 2:30 PM to 3:00 PM (UTC+0h), at Capital Suite Room 4 (Level 3). Welcome to stop by!
Siemens SIMATIC PLC is probably the most famous in the world according to its market share and is widely used for critical infrastructures. In this speech, Mr. Gao will elaborate on the weaknesses of Siemens SIMATIC TIA V17, the latest version of Siemens PLC with enhanced security design, and give recommendations to users to prevent their equipment from being attacked.
About Black Hat
Founded in 1997, Black Hat is an internationally recognized cybersecurity event series providing the most technical and relevant information security research. Black Hat inspires professionals at all career levels, encouraging growth and collaboration among academia, world-class researchers and leaders in the public and private sectors. Today, Black Hat is held annually in the United States, Europe, and Asia. Attendees will experience groundbreaking research on topics ranging from vulnerabilities within popular consumer devices, to critical international infrastructure threats, and everything in between.