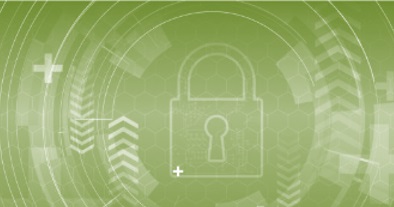 Chui brings over 20 years of experience to the role, and will work closely with customers to ensure optimal deployment of their network security solutions
SINGAPORE, February 19, 2019 – NSFOCUS, a leader in holistic hybrid security solutions, today announced the appointment of Chui Chun Fai as Principal Architect for Asia Pacific, where he is responsible for driving technical leadership and excellence, as well as strengthening the network security posture of customers through vulnerability management and thorough security monitoring. Based in Hong Kong, Chui will report to Attley Ng, Senior Vice President, Asia Pacific.
Chui is seasoned technical architect with over 20 years of experience in designing, implementing, and supporting highly available network systems and solutions. He is an expert in the area of internet routing technology, network threat detection, and network visibility solutions.
In his new role at NSFOCUS, Chui will be working closely with the NSFOCUS' customers in the Asia Pacific region to develop and optimise their approach to network security solutions. This will help to ensure that all their security needs are met, especially with the constantly evolving nature of cyber security today.
"Customers are looking for a security partner who understands not only the challenges presented by the modern IT environment, but also the evolving nature of cyber vulnerabilities," said Chui. "NSFOCUS has the technology and the expertise to combat the increasingly complex cyber threat landscape through the development and implementation of multi-layered defence systems. I am looking forward to working with the team at NSFOCUS to design and develop a new suite of network security systems and solutions that helps NSFOCUS and its customers to shape and innovate the way we approach cyber security defence."
Attley Ng, Senior Vice President, Asia Pacific, NSFOCUS, said, "Chun Fai brings to NSFOCUS a potent blend of engineering and consulting experience, strategic vision, bold execution and go-to-market innovation which he has demonstrated during his roles at some of the biggest and most widely recognized names in cybersecurity. We believe that his expertise will be a great asset to NSFOCUS and our customers as we continue to deliver on our promise to keep them safe from cyber threats. With Chun Fai on board, we have also solidified our position as a market leader in the network security solutions space, especially in anti-DDoS hybrid security."
Prior to joining NSFOCUS, Mr Chui was the Principal Security Technologist at Arbor Networks APAC, where he focused on strategic direction and product development. He has also had stints with Riverbed Technology, CISCO Systems, and CIENA Asia.
Contact:
Christine Tee
NSFOCUS Asia Pacific
ctee@nsfocusglobal.com
Gillian Pinto
Black Dot
gillian@blackdot.sg
About NSFOCUS IB
NSFOCUS IB is a wholly owned subsidiary of NSFOCUS, an award-winning enterprise application and network security provider, with operations in the Americas, Europe, the Middle East and Asia Pacific. NSFOCUS IB has a proven track record of combatting the increasingly complex cyber threat landscape through the construction and implementation of multilayered defence systems. The company's Intelligent Hybrid Security strategy utilizes both cloud and on-premises security platforms, built on a foundation of real-time global threat intelligence, to provide unified, dynamic protection from advanced cyber threats.
NSFOCUS has eighteen years of success and experience working with Fortune 500 companies, including four of the world's five largest financial institutions, organizations in insurance, retail, healthcare, critical infrastructure industries as well as government agencies. NSFOCUS IB has technology and channel partners in more than 60 countries and is a winner of the Microsoft Bug Bounty Program for 6 consecutive years, a member of the Microsoft Active Protections Program (MAPP), StopBadware.org, and the Cloud Security Alliance (CSA).
Enterprise- and carrier-grade products undergo rigorous evaluation and testing to Veracode VL4 and ISO 27001 certification, delivering powerful and effective threat management combined with advanced data analytics and intrusion prevention and detection capabilities.
A research arm, the NSFOCUS Security Labs, is a renowned technical research centre that tracks and analyses global intelligence while identifying new network vulnerabilities and security trends.
Visit the website: www.nsfocusglobal.com
Read the blog: http://nsfocusglobal.com/category/blog/
Follow on Twitter: https://twitter.com/
NSFOCUS_Intl Follow on LinkedIn: https://www.linkedin.com/company/nsfocus
Follow on Facebook: https://www.facebook.com/nsfocus/
NSFOCUS; NSFOCUS, INC. and NSFOCUS Anti-DDoS System (ADS) are trademarks or registered trademarks of NSFOCUS, Inc. All other names and trademarks are property of their respective firms.