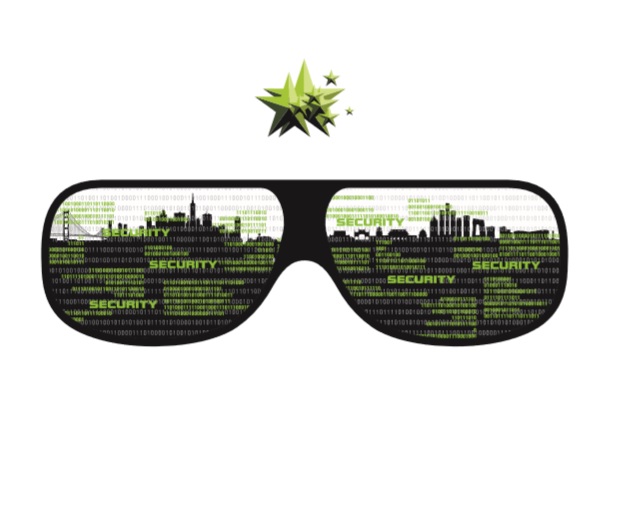 Case Analysis
Public shared folders usually house various documents from different departments, many of which contain sensitive data. Sensitive files reside in such folders mainly because people forget to delete them after copying them, thus exposing sensitive data to intranet hackers and rogue insiders.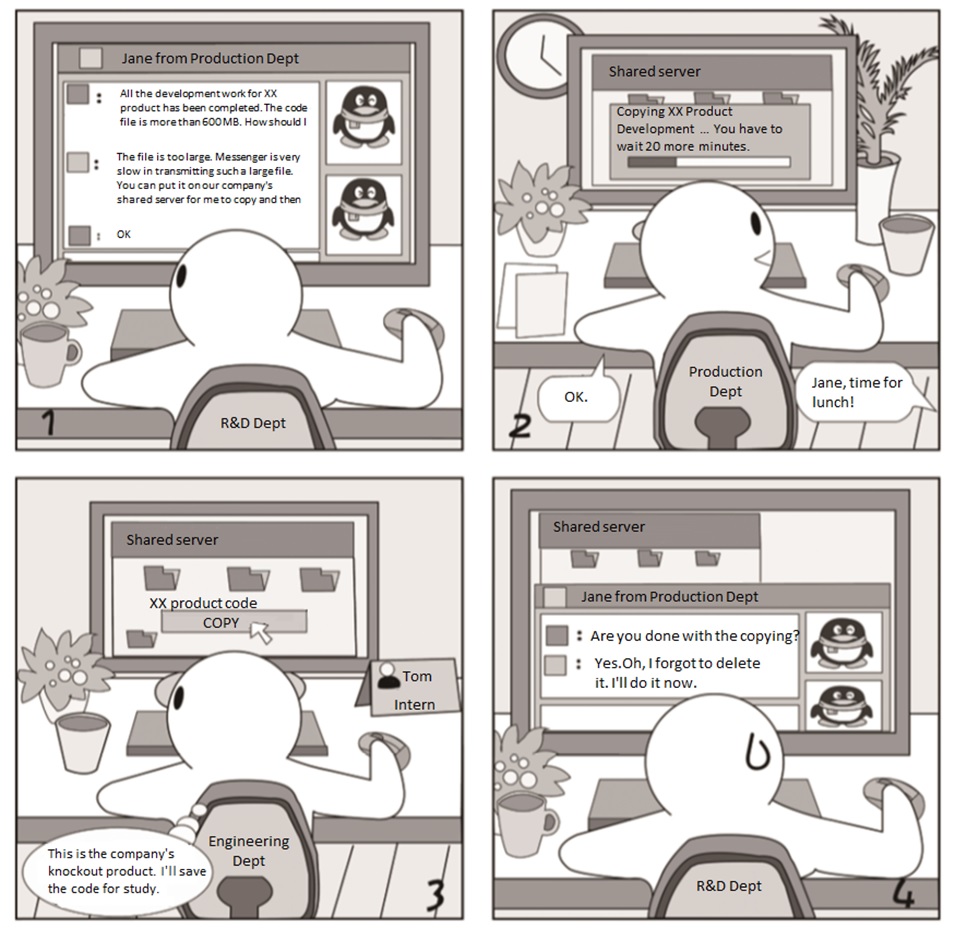 Security Tips/Takeaways
Do not put sensitive files in public shared folders, which can be restored on the server even after being deleted.
Shared server administrators should configure shared folders to be cleared automatically.
Daily Communication——Sum-up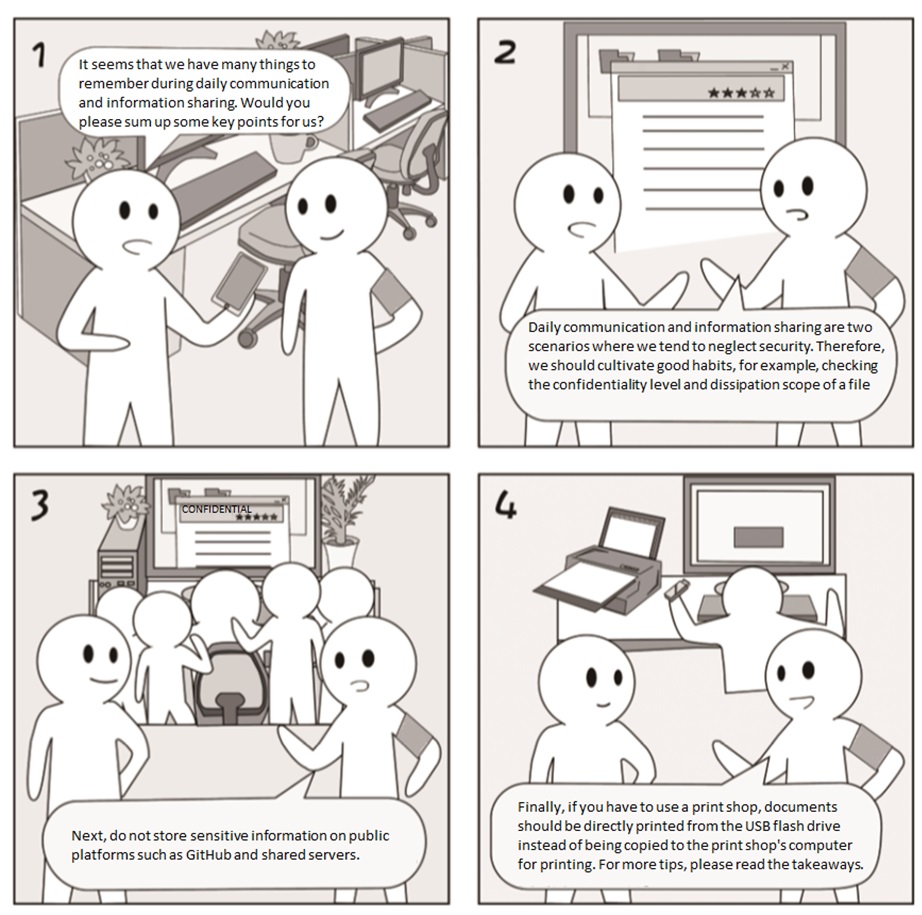 Security Tips/Takeaways
Be cautious when communicating in a chat group and do not send sensitive files in the group.
Implement strict controls on group members and immediately remove those who have resigned.
Do not distribute sensitive documents outside the allowed scope.
Do not upload product code online and do use the company's VPN when working at home.
Print documents directly from a USB flash drive at print shops.
Do not upload sensitive files to shared folders.