Track:  Business
Author: Dave Martin, Director of Product Marketing, NSFOCUS
Network connectivity has become a commodity business.  Business internet access once priced at $500 per month for 1.5 Mbps is now available for half of the cost at almost 70x the capacity.  While this is great for consumers, pure play service providers often struggle to maintain profitability and grow revenue in the face of increased competition.
As a result, many service providers have turned to managed services as a means of increasing revenue, improving margins, building customer loyalty and creating competitive differentiation.  Managed security service providers, in particular, have experienced tremendous growth fueled by both the complexity of modern cyber-attacks and the increased acceptance of cloud delivered services by organizations of all sizes.  Many of these providers offer DDoS protection services that have enabled them to move from a commodity provider to a valued partner for their customers.
In working with these managed security services partners some key success factors have emerged that enable them to profitably deliver DDoS protection services:
Choose an accurate and reliable anti-DDoS solution.  There are many anti-DDoS solutions available but their effectiveness can vary dramatically.  The best anti-DDoS solutions are fast and accurate.  Accuracy is critical because users will not tolerate legitimate traffic being blocked and speed is important because most DDoS attacks are over within minutes.  If it takes the anti-DDoS solution a long time to detect the attack, the damage is already done by the time the solution starts mitigation.
Deploy a multi-tenant management solution.  Successful providers have many customers and the anti-DDoS solution in use by the provider should support multi-tenancy so that security policies and reporting can be customized on a per customer basis.  Further, the solution should offer a personalized web GUI so that the customer can access network status and reporting themselves without having to involve the service provider's operations staff.
Incur expenses only in the presence of revenue.  Many service providers have already deployed an Anti-DDoS solution in their network.  In most cases, this solution is being used to protect the service provider's infrastructure and can be re-purposed for a new, revenue generating DDoS protection service.  Ideally, this equipment uses a scalable architecture that supports clustering to increase mitigation capacity as new customers are added.
There are many benefits to becoming a managed security service provider or adding DDoS protection services to your product portfolio.  To learn more please contact us here.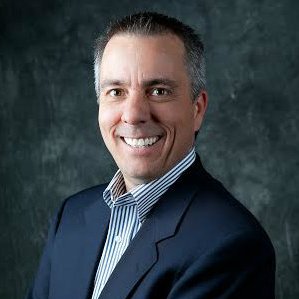 Dave Martin brings to NSFOCUS more than 20 years of experience with IT security and networking technologies in a variety of engineering, product marketing, product management and business development roles.  He currently serves as a Director of Product Marketing responsible for market positioning, go-to-market strategy and product release.  Prior to joining NSFOCUS Mr. Martin has held executive and technical positions at companies including Edgewater Networks, Nokia, Ipsilon Networks and Newbridge Networks.  Mr. Martin is a US Patent holder, a recognized security and networking expert and regular speaker at trade shows, partner conferences, insight panels, webinars and other industry events.