NSFOCUS is highly committed to its customers, delivering best in class global technical support and services offerings, meeting the needs of all customers. Our team of experienced support and services professionals is committed to ensuring successful implementation of NSFOCUS solutions, so you can effectively protect your customers and your infrastructure.
The NSFOCUS Support Portal offers NSFOCUS customers access to product documentation.
The NSFOCUS Knowledge Base offers products knowledge sharing, troubleshooting tips, etc.
NSFOCUS International Product Upgrade Website provides product upgrade information for customers with NSFOCUS product support services.
NSFOCUS Support Offerings
NSFOCUS offers three levels of Product Support Services for the varying business and security needs of our customers through email, hotline and Skype support: SILVER, GOLD and PLATINUM.

SILVER
Support
SILVER support service provides access to frontline support engineers M-F 8am – 5pm. Remote desktop troubleshooting. Product documentation and upgrade access to get new features. Hardware replacement to resolve hardware issues.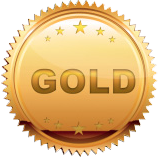 GOLD
Support
GOLD support service enhances SILVER support by 24/7 access to support, quicker escalation to product expert and faster resolution. Advanced replacement services in case of hardware issues.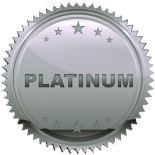 PLATINUM
Support
Our most comprehensive offering is ideal for the critical security and business needs of the enterprise. In addition to all of the benefits of the Gold support package, a dedicated Technical Account Manager (TAM) works closely with the customer on a proactive basis to help address security needs as well as act as a liaison between customer and backline support.
How to Contact NSFOCUS Support
Hardware and Software Support
Cloud Mitigation Support
Phone:
USA: +1 844 673 6287
UK: +44 808 164 0673
Australia: +61 2 8599 0673
Brazil: +55 13 4042 1673
Japan: +81 3-4510-8673
Singapore: +65 3158 3757
Middle East: +973 1619 7607
Netherlands: +31 85 208 2673
China Hong Kong: +852 5803 2673
China Macao: +853 6825 8594
Mainland China: +86 10 5387 5981