The number one objective of any Service Provider is to protect their operations from being impacted by a substantial DDoS attack. As the occurrences of DDoS attacks continually increases, it has never been more important to protect your infrastructure with Cloud DDoS Defenses.
ABOUT NSFOCUS CLOUD DDoS DEFENSES
Secure, Scalable, Flexible
NSFOCUS owned and operated – built from the ground up on NSFOCUS technologies
Deployed in Equinix and Interxion data centers – direct access to over 150 datacenters world-wide
High availability & resilience – N+1 configuration at each Cloud Center
Delivers end-to-end protection when used with NSFOCUS On-Premises Defenses
Globally recognized connectivity and data center partners
Dedicated private backbone connecting all NSFOCUS Cloud Centers
7 geographically distributed cloud centers
hosted by best of breed data centers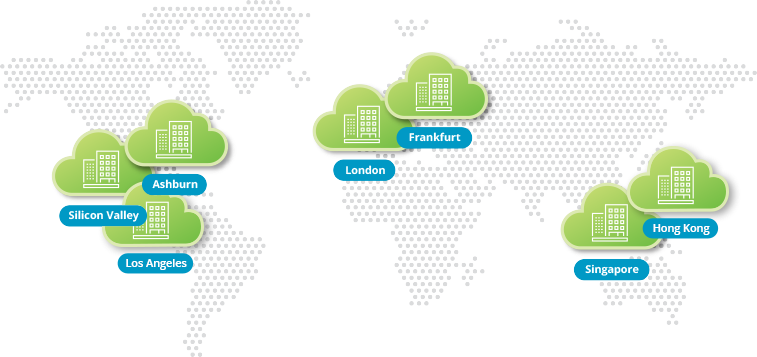 The Best Approach to Build and Operate Cloud DDoS Defenses
The NSFOCUS Cloud is built using our proprietary Anti-DDoS System (ADS), which has been continually developed and improved since the early days of DDoS attacks. Once traffic is diverted to the NSFOCUS Cloud, immediate mitigation of DDoS attack traffic is performed, while legitimate traffic is returned to the service provider under attack.
Benefits
Terabit+ Capacity and Growing
Multi-Vector DDoS Attack Mitigation
Flexible Connectivity – Direct, Partner Connect, and GRE Tunnels
Cloud Customer Portal allows Service Providers to Control Policies
Reporting and Analytics included in Cloud Portal
Integrated with On-Premises Defenses
Clean Traffic Billing with Unlimited Mitigation Usage