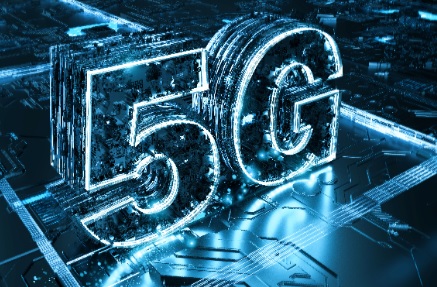 NSFOCUS was invited to attend the China Information and Communication Industry Development Summit 2019 held in Beijing on October 30, 2019 and was awarded the "5G Innovation Enterprise" in this summit.

NSFOCUS assures security for commercial 5G services
With the introduction of 5G technology and the actual deployment of technologies such as IPv6, "Internet of Everything" has become more a reality. High bandwidth, low delay, large capacity, and much more features will build the necessary foundations for the development of Internet of Things and Internet of Vehicles. At present, China has successfully seized 5G development opportunities to develop new types of terminals, network devices, and applications and services, occupying a dominant position in the global wireless and Internet services.
The 5G has a widespread application in various areas as it incorporates more new technologies and supports access from a wide variety of massive terminals. Also, this brings new challenges to network security. In 5G networks, cloud-delivered technologies such as SDN/NFV are widely used to build on-demand services based on network slicing to meet communication requirements of different sectors, making the entire networks more flexible and open, through the combination of edge computing. Under these circumstances, security for communication infrastructure is particularly important. Therefore, during the development of new technologies, we need to take into account the impact of the new architecture on network security.
Having been following up the development of 5G technology and conducting in-depth research on security challenges facing new architectures, and new application scenarios, NSFOCUS has built an flexible and resilient SDN/NFV-based security protection architecture featuring 5G network slicing.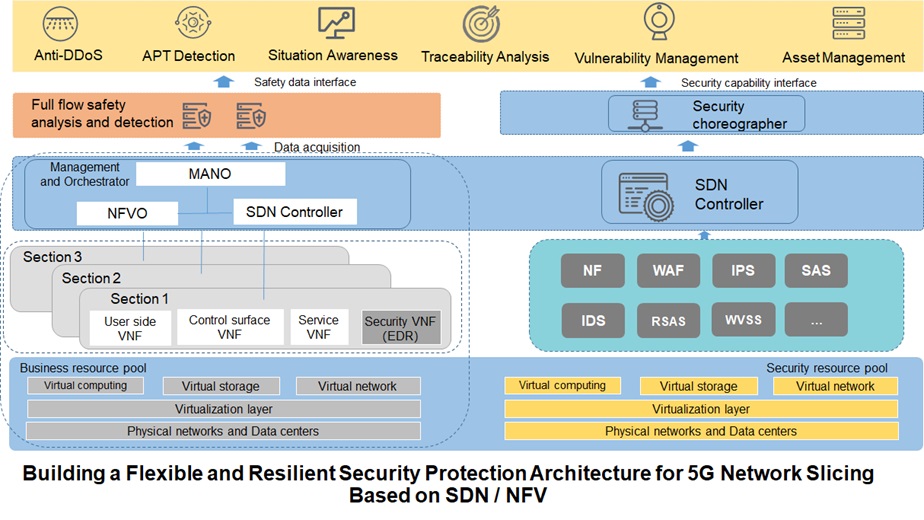 NSFOCUS's security protection system features underlying resource layer security, industry application security, cloud-delivered network edge security and edge computing node security. This system achieves 5G security detection, protection, and awareness through flexible scheduling of to-be-protected traffic and flexible security capability orchestration, deployment, and expansion, via technologies like SDN/NFV.
Currently, NSFOCUS has worked with several carriers on5G security  in pilot projects including security assessment, security of edge computing nodes, and security situation awareness.
Right now, NSFOCUS is capable enough of providing a full range of network security products, comprehensive security solutions, and integrated security operations services for 5G.
Being selected as the "2019 5G Innovation Enterprise" is a second  proof of NSFOCUS's deep accumulation on technologies and research capabilities  in the 5G security field. As a veteran of the network security industry, NSFOCUS has primarily formed a security system featuring assessment, detection, defense, and awareness in response to the security challenges facing new services, new architectures, new technologies, and new application scenarios for 5G. Gearing up for future, NSFOCUS will continue to keep tabs on and actively promote 5G development and commercial deployment as well as maintain constant innovation and exploration, promoting the development of the entire security ecology for the 5G era and delivering new values to the security industry.