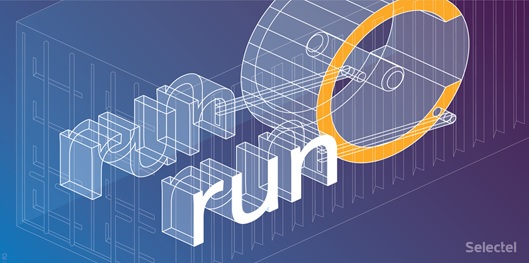 RUNC is a CLI tool for spawning and running containers according to the Open Container Initiative (OCI) specification. As the core of the Docker, runC can be called for creating, running, and destructing containers.
Recently, runC, as used in Docker before 18.09.2, has been found to contain a critical vulnerability (CVE-2019-5736), which allows attackers to overwrite the runC binary on the host and consequently execute arbitrary commands on the host with root privileges. To exploit this vulnerability, there must be either of the following types of containers: (1) a new container with an attacker-controlled image; (2) an existing container, to which the attacker previously had write access, that can be attached with docker exec. Now, new versions to fix this vulnerability are available on GitHub.
Reference links:
https://cve.mitre.org/cgi-bin/cvename.cgi?name=CVE-2019-5736
https://github.com/opencontainers/runc/commit/0a8e4117e7f715d5fbeef398405813ce8e88558b
| | | |
| --- | --- | --- |
| Platform or Product | Affected Version | Unaffected Version |
| Docker | Version < 18.09.2 | Version = 18.09.2 |
| runC | Version <= 1.0-rc6 | —— |
To fix this vulnerability, it is recommended that all container images be audited and trusted and that runC technical developers develop their software versions as soon as possible.
To fix the runC vulnerability, visit the following GitHub link:
https://github.com/opencontainers/runc/commit/0a8e4117e7f715d5fbeef398405813ce8e88558b
This vulnerability has been fixed in Docker 18.09.2. Users are advised to upgrade Docker to 18.09.2 by downloading the update from the following link:
https://github.com/docker/docker-ce/releases/tag/v18.09.2
For the Red Hat platform, visit the following link:
https://access.redhat.com/zh_CN/security/vulnerabilities/3907161
For the AWS platform, visit the following link:
https://aws.amazon.com/cn/security/security-bulletins/AWS-2019-002/
For Kubernetes, visit the following link:
https://kubernetes.io/blog/2019/02/11/runc-and-cve-2019-5736/
This advisory is only used to describe a potential risk. NSFOCUS does not provide any commitment or promise on this advisory. NSFOCUS and the author will not bear any liability for any direct and/or indirect consequences and losses caused by transmitting and/or using this advisory. NSFOCUS reserves all the rights to modify and interpret this advisory. Please include this statement paragraph when reproducing or transferring this advisory. Do not modify this advisory, add/delete any information to/from it, or use this advisory for commercial purposes without permission from NSFOCUS.
NSFOCUS IB is a wholly owned subsidiary of NSFOCUS, an enterprise application and network security provider, with operations in the Americas, Europe, the Middle East, Southeast Asia and Japan. NSFOCUS IB has a proven track record of combatting the increasingly complex cyber threat landscape through the construction and implementation of multi-layered defense systems. The company's Intelligent Hybrid Security strategy utilizes both cloud and on-premises security platforms, built on a foundation of real-time global threat intelligence, to provide unified, multi-layer protection from advanced cyber threats.
For more information about NSFOCUS, please visit:
https://www.nsfocusglobal.com.
NSFOCUS, NSFOCUS IB, and NSFOCUS, INC. are trademarks or registered trademarks of NSFOCUS, Inc. All other names and trademarks are property of their respective firms.