THANK YOU FOR YOUR INTEREST IN NSFOCUS REPORTS
2022 Cybersecurity Insights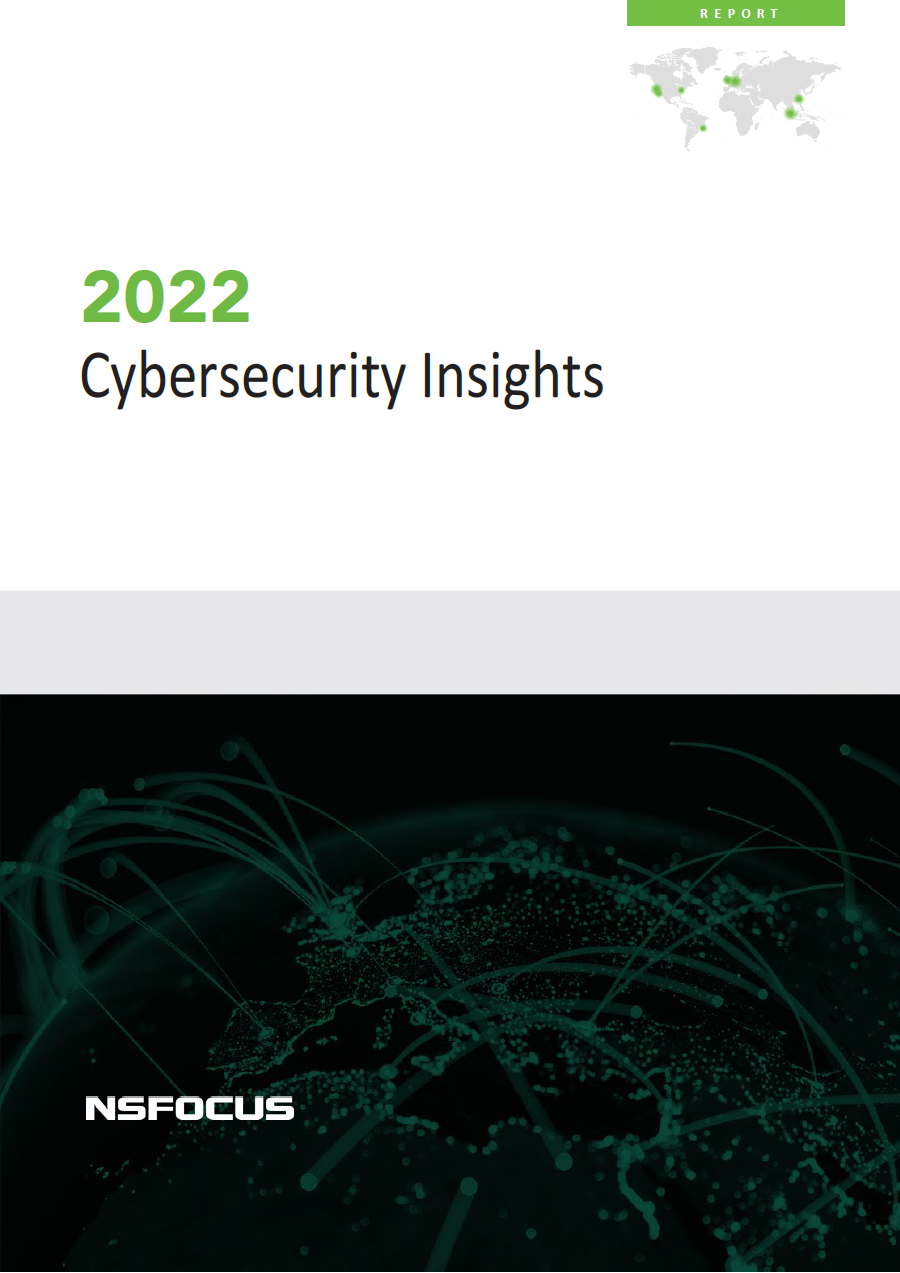 The cybersecurity landscape keeps changing, requiring players in the cybersecurity industry to strengthen cooperation and jointly create a win-win ecosystem. In the past year, "data element security", "supply chain security", and "cyber warfare" became buzzwords that attracted much attention in the cybersecurity community, reflecting the accelerated evolution towards data element-centric, asset-centric, and convergent cybersecurity.
As one of the earliest cybersecurity pioneers, NSFOCUS boasts a well-seasoned team of researchers, who are good at tracking headline-making incidents and keeping tabs on global cybersecurity developments, actively enabling the innovation and research on the supply side of cybersecurity.


Key Findings:
The number of new vulnerabilities discovered in 2022 increased by nearly 30% from 2021.
In 2022, the number of emerging malware families far exceeded that of previous years.
European and American countries were hardest hit by ransomware attacks.
The distribution of APT activities was still directly related to the distribution of international hot spots.
Both the number of data breaches and the amount of data leaked in a single incident reached record highs.