THANK YOU FOR YOUR INTEREST IN NSFOCUS REPORTS
2021 Global DDoS Attack Landscape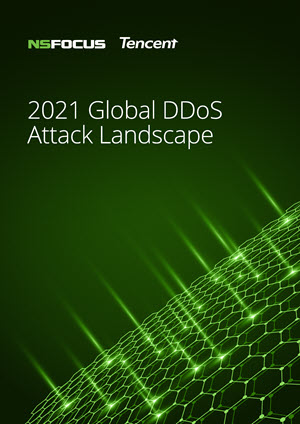 Key Findings
DDoS attacks are gaining momentum in recent years, as outsized and diversified attacks are raging through the cyberworld.
DDoS attack gangs have been propagating DDoS botnets and expanding the range of reflection attacks.
Botnets have become a main tool for carpet-bombing DDoS attacks.
DDoS threats may become the preferred extortion method of cybercriminal gangs.
The main victim industries are beginning to diversify, but the gaming industry still tops the target list of attackers.