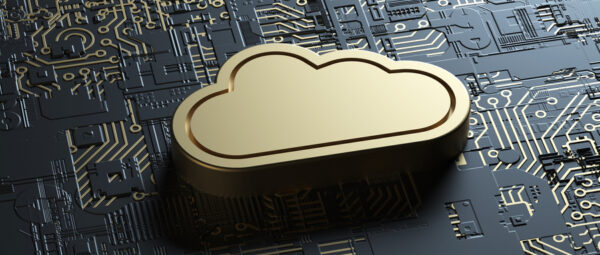 Today DDoS attacks are continuing to increase in frequency, volume and duration to affect a business's continuity and reputation. DDoS mitigation capability has become the top priority for CIO/CISOs in Enterprise, Internet content providers and government, while they may have to face the challenge of finding sufficient experienced security professionals to build, maintain and operate the DDoS mitigation capability on-premise or on the cloud.
With 8 global Scrubbing Centers carrying Terabit capacity, NSFOCUS Cloud DDoS Protection Service ensures its customers will be protected against even the largest DDoS attacks in the history. Customer would need only a few hours or a few days until their IT infrastructure can be protected based on the traffic diversion option that they choose.
Customers could also enjoy the Managed Security Service (MSS) offered by NSFOCUS 24/7 Security Operation Center global wide, regardless of service levels they have booked.
Customers under MSS could receive hands-free services including proactive traffic monitoring, fine tuning, attack incident alert, attack emergency response with expert intervention and optimized SLA include mitigation effect.
Advanced report by expert, dedicated service account manager and governance meeting with NSFOCUS SOC team are also available for customer who need extensive report and expert advice to optimize its services.
CASE:A GIANT ENTERPRISE CUSTOMER HAS EARNED FROM OPTIMIZATION SERVICE AS PART OF NSFOCUS MANAGED SECURITY SERVICE
A. Main Optimization Activities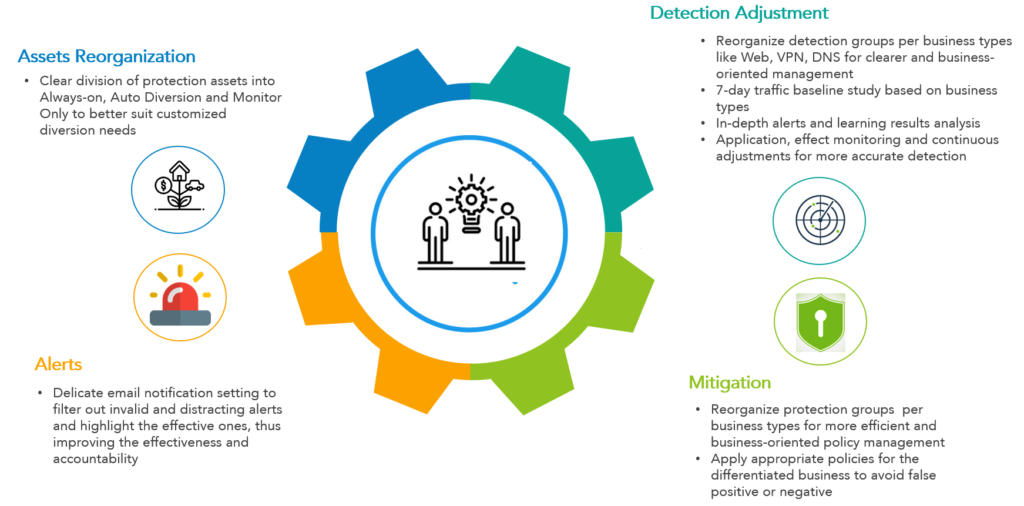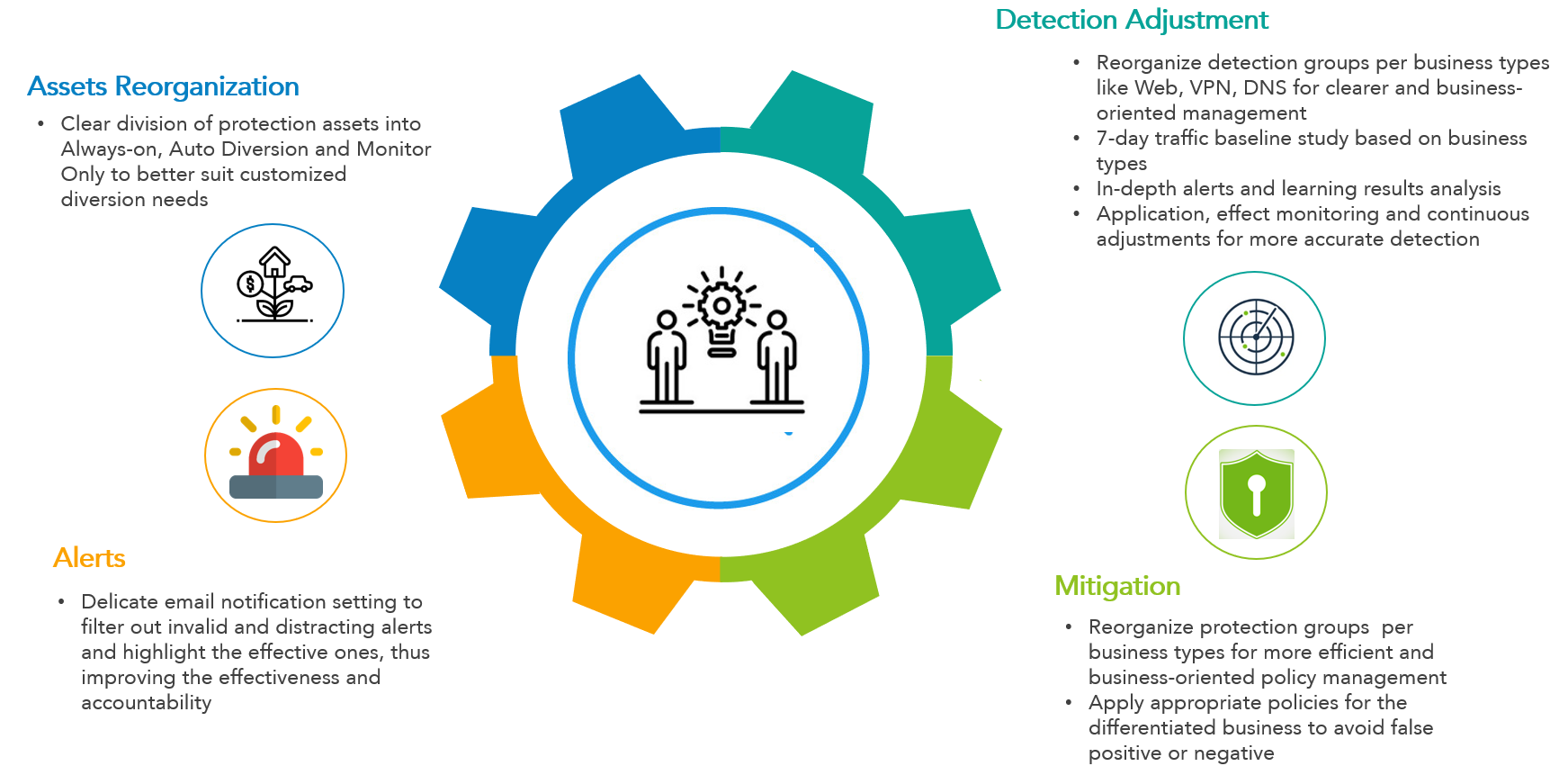 B. Detection Optimization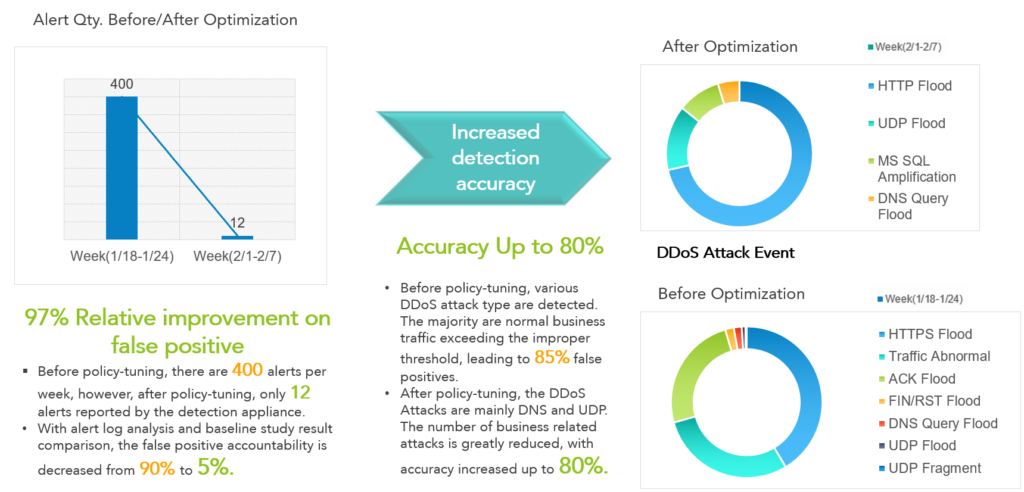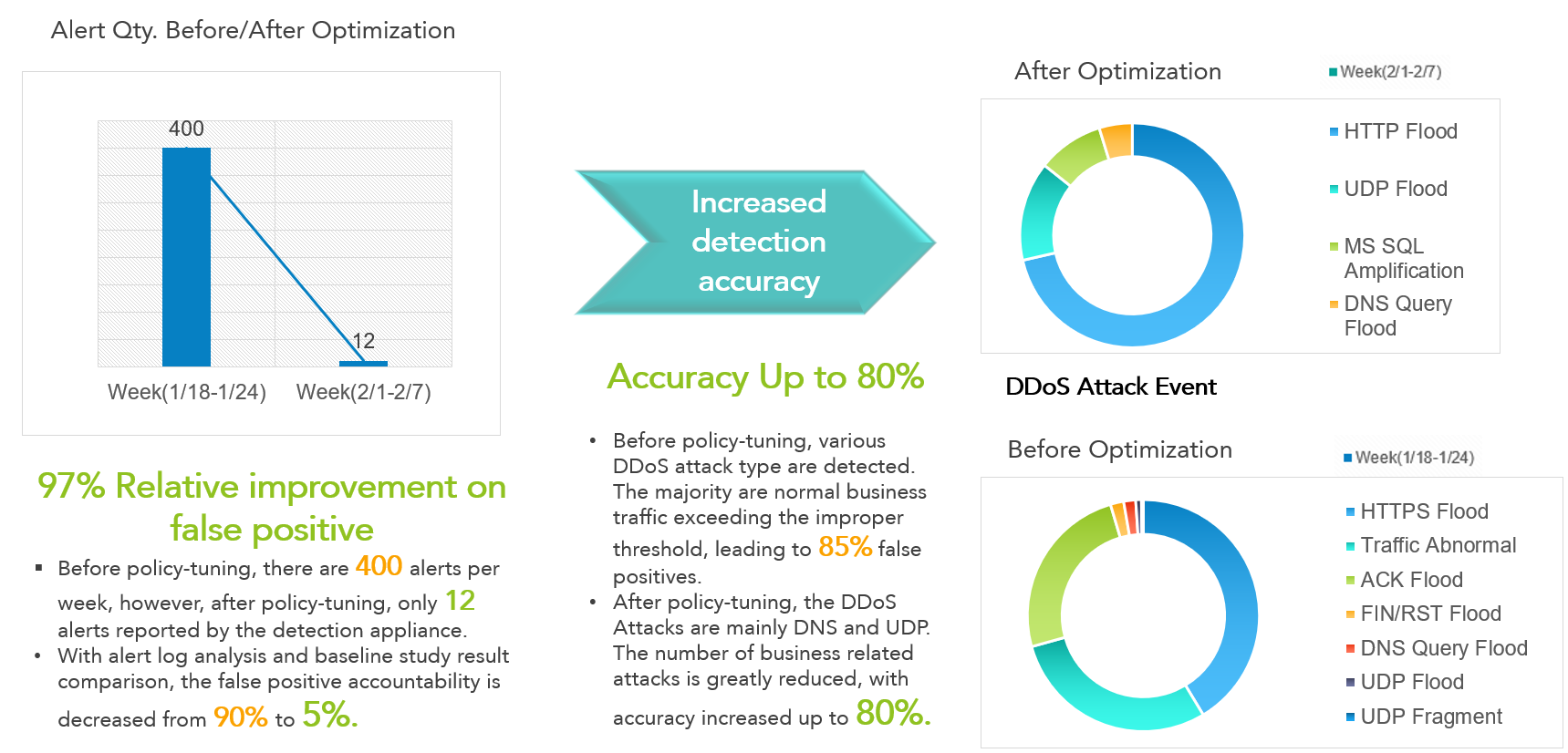 C. Protection Optimization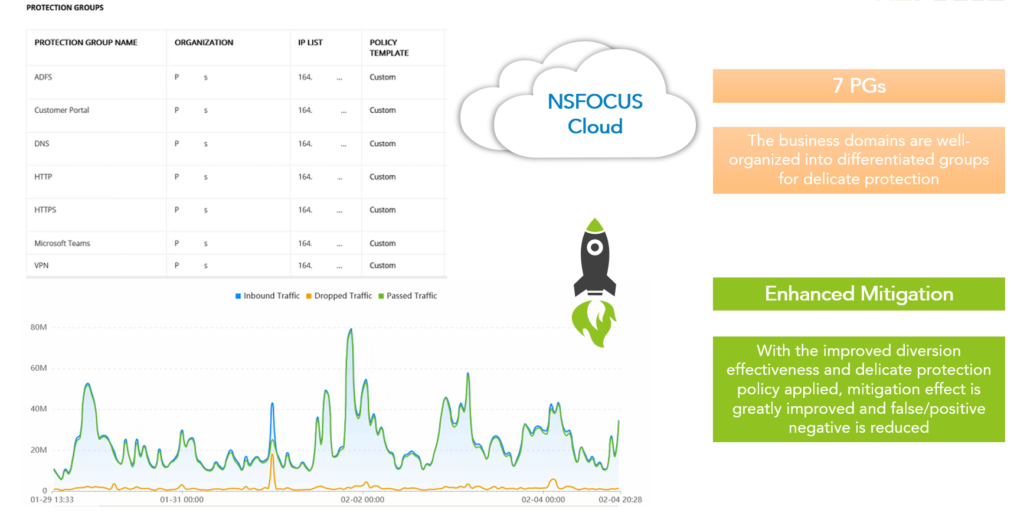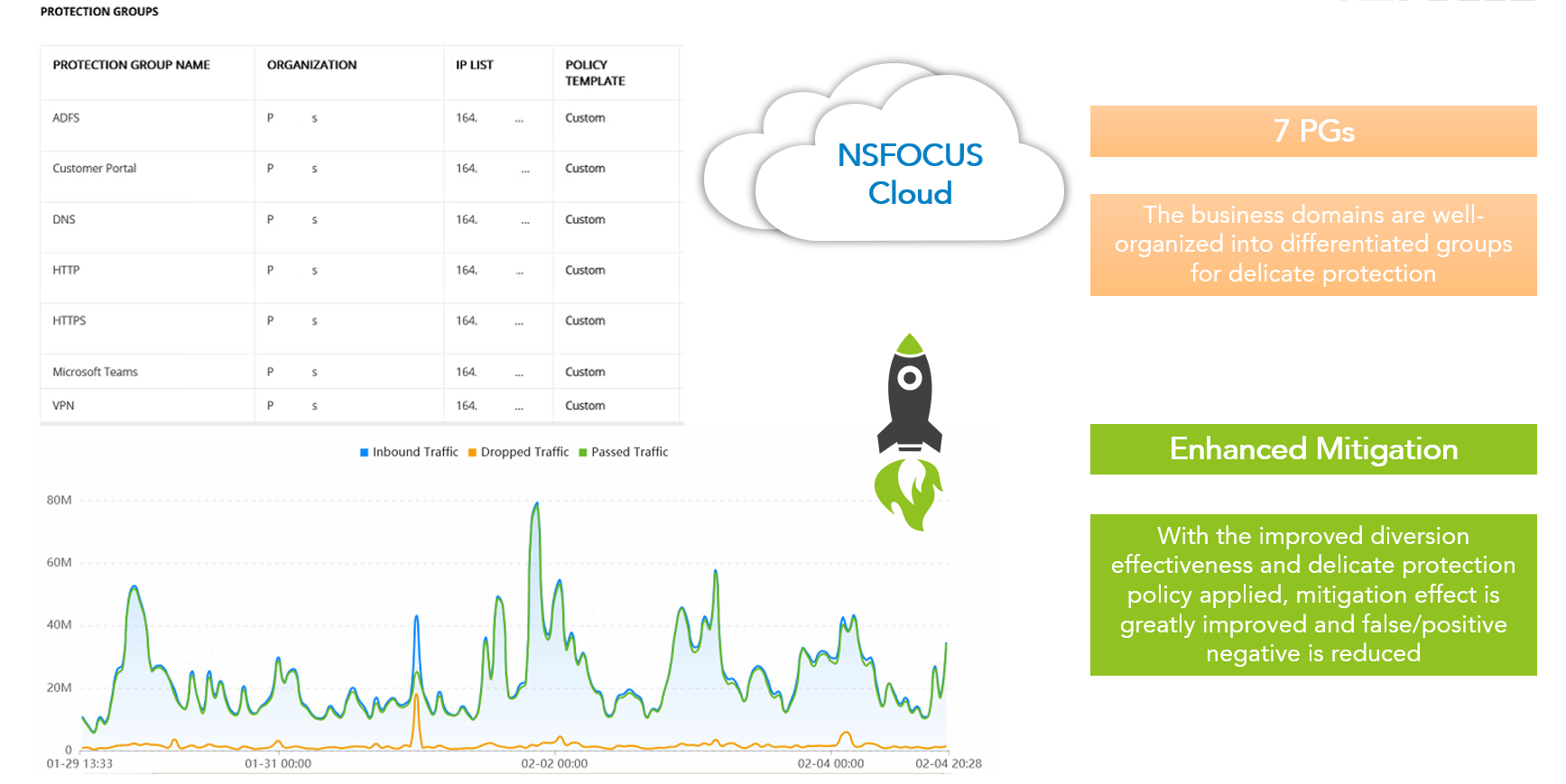 D. Evolving Work