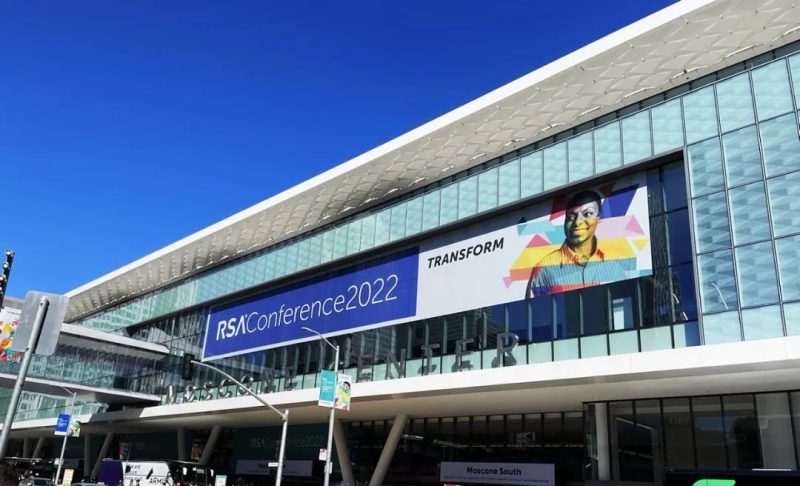 Transform
One of the most important industry events – RSA Conference 2022 just had its opening both offline and online this year on June 6th, 2022.
RSAC 2022 has selected the word "Transform" as the theme this year. It says "The security needs of organizations are expanding, and companies of all sizes across the globe are increasingly depending on cybersecurity industry to build a more secure world. Throughout 2021, we navigated the obstacles inherent in supply chain, product security and software integrity, and we have remained Resilient. In fact, we have changed, we have evolved, we have transformed. But transformation is ongoing."
Cybersecurity vendors and service providers have all been challenged in ways no one could have predicted. Security teams have been tasked with protecting critical assets with an always-on, always-connected workforce.
This forms a critical challenge for organizations as they might not have sufficient workforce in their security team with expertise and know-how to protect their assets, time-consuming research, plan, build and operation of a traditional security appliance could also be too slow in front of the evolving threats.
Zero Trust and Security Access Service Edge (SASE) on RSAC 2022
As a technology built for better authorization and authentication and ideal for access control under BYOD or work from home, Zero Trust continues to attract the industry and users. In RSAC 2022 there are 25 related sessions and speakers from zero trust solution vendors, research institutions, government organizations and large enterprises. The concept, architecture, implementation and application cases of zero trust will be shared.
At the same time, the RSAC Innovation Sandbox Contest selected a start-up with innovative approach of eliminating single points of compromise in zero-trust service in its top 10 list and finally awarded it as the 2nd place.
NSFOCUS SASE Ready
When applying the Zero Trust concept to the real world applications, SASE (Security Access Service Edge) is a main stream choice by most vendors, service providers and customers.
With SASE as a service, organizations can enjoy high-quality security and network services (SD-WAN or MPLS) without deploying individual security appliances. The service is fully subscription based and security capabilities can be offered on demand.
Based on NSFOCUS advanced security product portfolio, the NSFOCUS SASE solution has integrated the latest security appliances and organization employee could use their windows, mac, android and iOS devices to access private applications hosted in the intranet or SaaS applications on the cloud.
Comparing with traditional VPN solution, SASE has more accurate access control which allows organizations to grant users with minimized access to its applications and different access privileges for users from different department, role and position. This can be critical for those organizations who need to manage its subcontractors and suppliers working on their applications.
By introducing Software Defined Perimeter (SDP) technology, the private applications protected by SASE will only respond to requests from authorized users and thus not any more visible to the internet. In this way the threats are minimized comparing to traditional solution. It will also be more stable so users will encounter far less disconnection and re-connection problems during their work from home.

NSFOCUS Provider-for-Providers Strategy Enables ISP/MSP to Launch Its Own SASE Service
ISP/MSP (Service Providers) often receive security service requests from their customers while unfortunately not every service provider have the security staff and expertise to provide the needed security services. This is where NSFOCUS comes in. Since 2016, NSFOCUS has been partnering with service providers offering value added services to over 2,000 customers.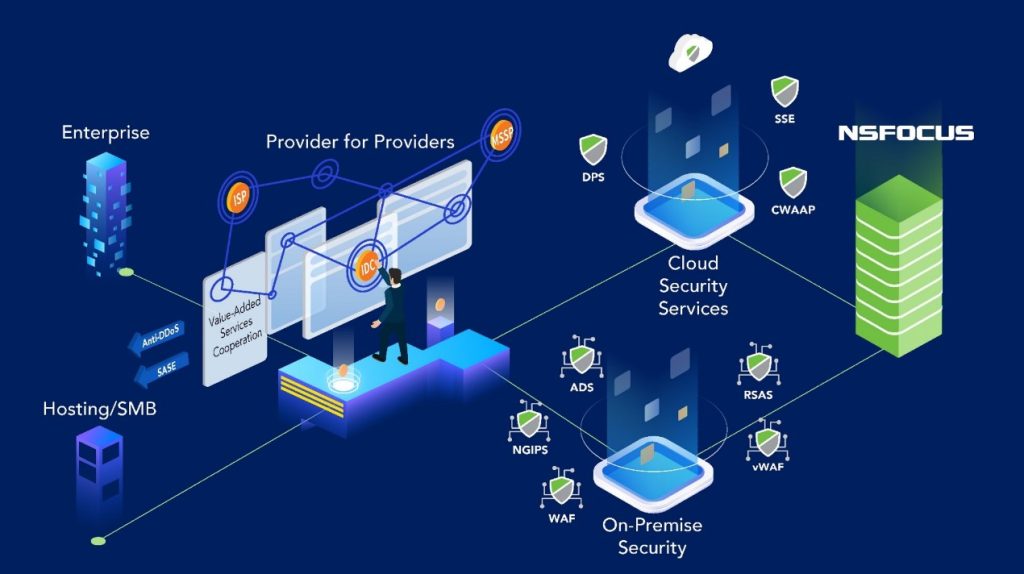 Service Providers has an abundant customer base on network services (MPLS, SD-WAN, …) and security services (Firewall, Intrusion Prevention, WAF, Anti-DDoS, …). This can be a huge advantage when competing with IaaS/PaaS/SaaS vendors when Service Providers are able to up-sell their customers with more comprehensive, one-stop security services including Zero Trust Network Access, cloud application control, log audit, malicious URL filtering, data leakage prevention, phishing site monitoring, cloud sandbox and more, which is SASE.
This SASE service will definitely help customers to transform their cybersecurity solution from traditional on-premise, standalone appliances to subscription-based SaaS service for a better and more agile reaction to modern threats. This will also help Service Providers during their transformation to be comprehensive Managed Security Service Providers and increase their user loyalty of network services when facing fierce competition from other Service Providers.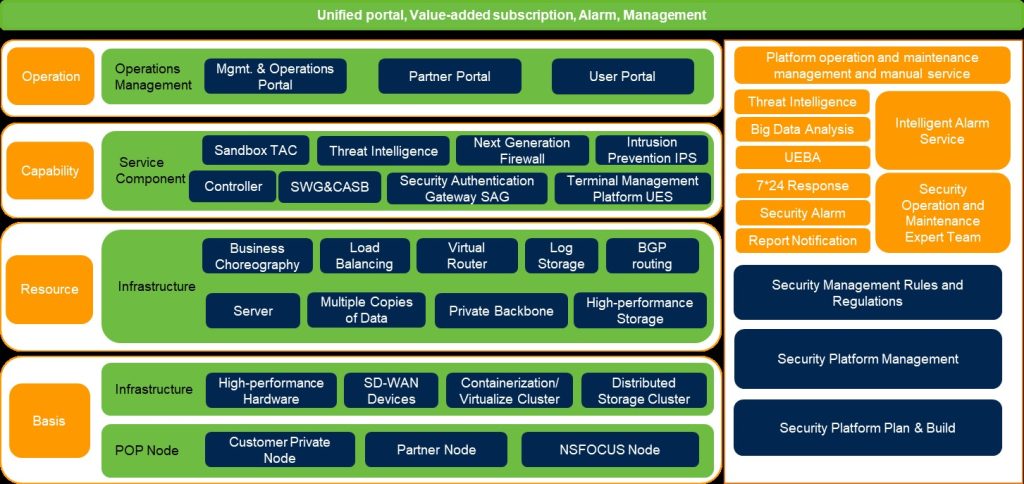 NSFOCUS is ready to offer its complete set of SASE solution, including SASE-Controller, Gateway and Agent on the terminal devices to Service Providers. The solution integrates with the existing SD-WAN/MPLS services, coupled with all necessary technical support from NSFOCUS's market-proven Security Operations Center and Threat Intelligence during plan, build and operation of the SASE services.
As NSFOCUS feels confident of SASE market, NSFOCUS would like to share the potential with Service Providers with its innovative Revenue Sharing and Pay-as-You-Use business models to help them launch SASE service with zero CAPEX and thus minimize the time-to-market and budget pressure.