THANK YOU FOR YOUR INTEREST IN NSFOCUS REPORTS
2021 Mid-Year DDoS Attack Landscape Report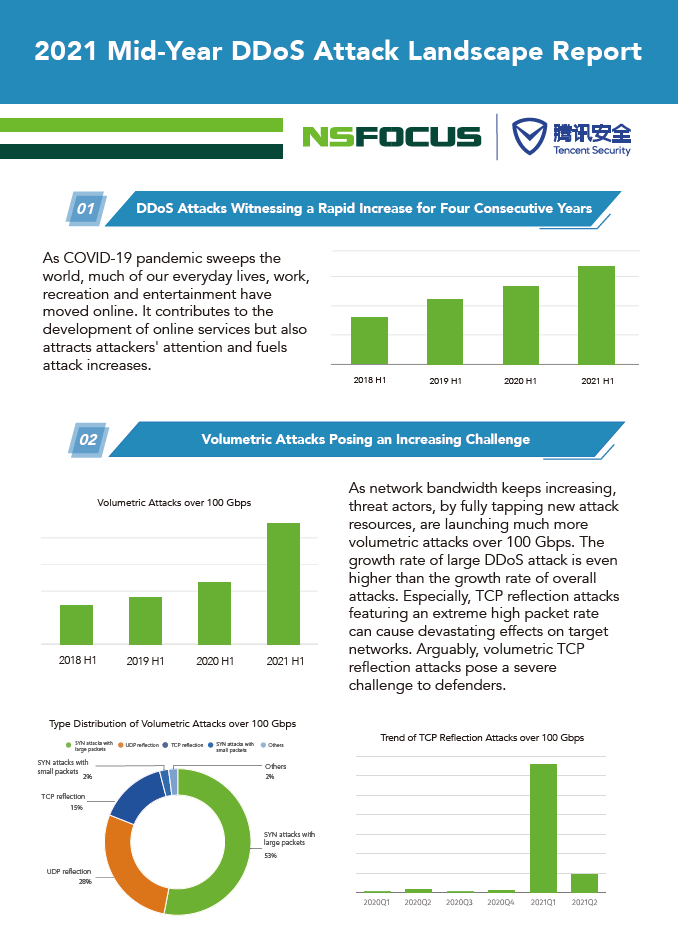 The DDoS (Distributed denial-of-service) attack, one of the most powerful cyber-attack weapons, keeps growing in volume and frequency with time. It paralyzes online businesses by flooding the target resource and brings devastating effects to the victim organization.
NSFOCUS continuously tracks and studies the global DDoS landscape and shares insights.
The objective of this infographic report is to present high-level findings ​on the global landscape of DDoS attacks, including the rapid increase of DDoS attacks, constantly evolving attack vectors and new risks cropped up in the first half of 2021. By comparing changes over the past few years, it helps you in understanding the global attack dynamics.