GLOBAL THREAT INTELLIGENCE
Statistics indicate that a large portion of cyber threats originate, terminate, and transverse the Internet infrastructure in China. With the largest numbers of Internet-connected devices, and vast numbers of Internet users, the cyber threat landscape in China is larger and more complex than anywhere else in the world.
NSFOCUS GLOBAL THREAT INTELLIGENCE
NSFOCUS Threat Intelligence Includes:
Intel from China
Intel from the Rest of the World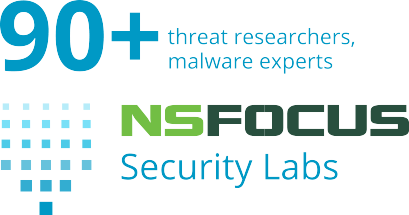 ---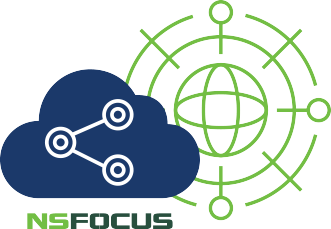 24×7 Global Threat Research from NSFOCUS Security Labs
Sources of NSFOCUS Threat Intelligence
8000+ Active Customers
12,000+ Sensors
Extensive Honeypot Network
400 Million Endpoints
Why do most tactical threat intelligence feeds lack a comprehensive view of what's coming in and out of China? Simple – most commercial TI offerings have no visibility into China, and are therefore incapable of providing the missing information organizations need. NSFOCUS solves that dilemma.
Actionable Threat Intelligence
NSFOCUS Cloud and On-Premises DDoS Defenses consume NSFOCUS Threat Intelligence feeds in real-time – Putting Intel into Action
Real-Time Information Sharing
Organizations who deploy NSFOCUS On-Premises DDoS Defenses can opt in to share sanitized threat information with NSFOCUS Security Labs
Custom Threat Information
Highly curated and customized strategic and tactical threat data for consumption by NSFOCUS defenses and other third-party solutions – delivered through the Cloud