THANK YOU FOR YOUR INTEREST IN NSFOCUS.
Enterprise Blockchain Security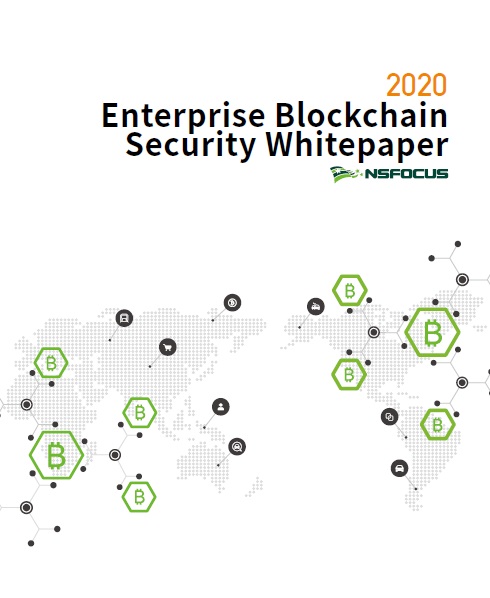 From Blockchain 1.0 to Blockchain 3.0, the blockchain technology keeps developing and finding its way into e-government, transportation, culture, health care, digital finance, smart manufacturing, supply chain management, and digital identity fields, bringing increasingly severe security issues. This whitepaper aims to anatomize enterprise blockchains around the concept, architecture, and security and provide readers with an insight into associated issues.
Contents of This Report Include:
Development of the Blockchain Technology
Introduction to the Enterprise Blockchain
Security Threats to Enterprise Blockchains
Enterprise-related Blockchain Security Landscape
Enterprise Blockchain Security Governance & Solution