NSFOCUS STAR Partner Program
The Vision
NSFOCUS is committed to helping our customers mitigate risk, protect their valued assets, and maintain continuity of their business services. Our strategy is to provide the most competitive security solutions and services for customers and to be the world's most reliable Intelligent Hybrid Security Company.
Program Overview
NSFOCUS is committed to providing a win-win partnership that enables you to develop new market opportunities and grow your business. As a valued partner, you'll get exclusive access to an abundance of resources to create new business opportunities and increase profit. The NSFOCUS STAR Partner Program was designed with the goal of developing a lasting, scalable business with you, our valued partner. We don't want to partner with everyone, just those who share our vision of delivering excellent customer service and providing comprehensive protection from today's advanced cyber threats.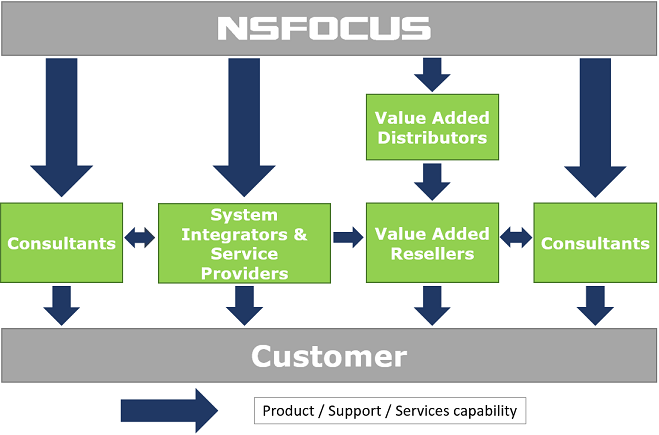 For additional questions contact us at partners@nsfocusglobal.com or click here to become a partner.