Products Overview
Performance. Quality. Value.
Since 2000, NSFOCUS has upheld its commitment to provide the highest quality products at a good value to its customers. NSFOCUS is a world leader in network and application security technologies, and our products continuously outperform the competition in both performance and value.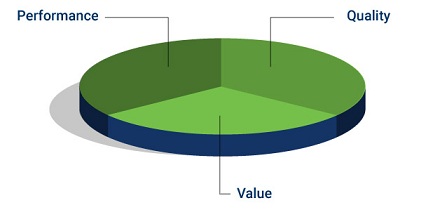 Our products are developed using the latest threat intelligence, and our technology powered by an internationally-recognized research lab with over 10 years of experience protecting the world's largest banks, telecommunications, service providers, gaming and social media companies. Security professionals from around the world use our advanced products to provide defense-in-depth protection from modern network and application layer attacks.
The Anti-DDoS (ADS) Series protects you against volumetric, application and sophisticated hybrid DDoS attacks to ensure only legitimate traffic reaches your infrastructure.
The Next Generation IPS (NGIPS) solution provides comprehensive threat protection that addresses known, zero-day and advanced persistent threats.
The Web Application Firewall (WAF) performs advanced application layer inspection to protect your critical servers and web applications.  These products work in conjunction with our web vulnerability scanning solution to pro-actively identify vulnerabilities in your web infrastructure and reduce your risk.
The Cloud Centers deliver DDoS mitigation and web application security services that are the perfect complement to our on-premises equipment.
Threat Intelligence is used in the development of all of our products, and our ongoing investments in global research and analysis ensure you always have the latest information available.
Our products can be deployed separately to provide best-in-category protection, or work together as part of a comprehensive, multi-layered security strategy to keep you connected and protected.